Biosimilars pricing slowing uptake in the US Posted 09/03/2018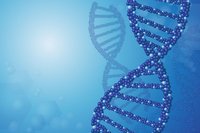 Researchers at Trinity Partners have identified three major obstacles that are slowing the uptake of biosimilars in the US. These include biosimilars pricing, legal and promotional wars being waged by originator companies, and the lack of confidence in biosimilars. In this article biosimilars pricing is discussed.
Contracting between drug manufacturers and providers, wholesalers, payers, and pharmacy benefit managers (PBMs) is often complex and rarely transparent. It is therefore not always easy to know what is cheaper. It does not just come down to the list price, more important is the net price, including rebates, as well as contractual language, guaranteed price positioning and formulary placement.

Although a drug's wholesale acquisition cost (WAC) – its gross 'list price' – is public, its net price to any individual purchasing entity is not. Net prices can include steep discounts and vary widely between customers. For example, Johnson & Johnson's (J&J) Remicade (infliximab) had a WAC of US$1,113 in Q4 2016 when Pfizer launched the infliximab biosimilar Inflectra at a WAC of US$946. However, it is estimated that Remicade's average selling price (ASP) – which is a good proxy for net price – was US$807 in Q4 2016, i.e. lower than Inflectra.

To complicate matters further, the so-called 'rebate trap' has to be considered. Payers often receive rebates that increase in magnitude with certain 'performance' metrics, such as how much volume or market share a product achieves within a class, for the contracted payer. In the case of Remicade, J&J had contracts in place such that if payers encouraged switching away from Remicade to biosimilars, they could lose out on valuable rebates and therefore end up paying significantly more for infliximab in order to try the new biosimilars.

Related articles
Lack of confidence in biosimilars slowing uptake in the US

Legal and promotional wars being waged against biosimilars

Obstacles to biosimilars uptake in the US

Permission granted to reproduce for personal and non-commercial use only. All other reproduction, copy or reprinting of all or part of any 'Content' found on this website is strictly prohibited without the prior consent of the publisher. Contact the publisher to obtain permission before redistributing.

Copyright – Unless otherwise stated all contents of this website are © 2018 Pro Pharma Communications International. All Rights Reserved.