Building trust in biosimilars Posted 25/08/2017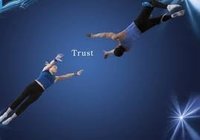 How to build trust in biosimilars was a subject highlighted at the Biosimilar Medicines Group's (EBG) satellite symposium at the 2017 European Association of Hospital Pharmacists conference [1].
Traceability of biologicals
Dr Benedicte Lunddahl, Head of Pharmacovigilance at the Danish Medicines Agency (Laegemiddelstyrelsen, DKMA), gave a presentation that highlighted how the agency was tackling reporting of adverse events and traceability for both originator biologicals and biosimilars.

In order to address patients' concerns and inform physicians about biosimilars the DKMA set up an Action plan on Biologicals. Two executive orders, making it compulsory to record brand name and batch numbers of biologicals, also came into effect in January 2016 [2].

In addition, the DKMA has made an electronic list of biologicals where biosimilars are available. It has also created pop-ups in the electronic reporting forms that remind physicians to enter the brand name and batch number. For the consumer form a specific field has been added for these details.

Building trust in biosimilars
A presentation by Professor Teun van Gelder, internist, nephrologist and clinical pharmacologist at Erasmus MC in Rotterdam, The Netherlands, highlighted how to build trust in biosimilars.

Doctors would rather stick to what they know, especially since there is no therapeutic advantage, but only a cost benefit. It will therefore take a very long time to build trust in biosimilars. This is where regulators have an important role to play in passing on their knowledge. They need to inform doctors that over the past 10 years there has not been a single serious incident involving a biosimilar, that the regulatory assessment system is working as expected and that the mistrust around biosimilars was unjustified.

The role of pharmacists
Professor Barbara Claus, a pharmacist from the University Hospital Gent, Belgium, gave a presentation highlighting considerations for hospital pharmacists when biosimilars enter the hospital.

She highlighted the importance of pharmacists' understanding and knowledge of biosimilars. They should be able to answer questions from other healthcare professionals on biosimilars. This means that they need to be aware of the regulatory process for the approval of biosimilars and how it differs from that for originator biologicals:

The role of the hospital pharmacist will also be important in the interchangeability and pharmacovigilance and traceability of biosimilars, as well as in communication during the hospital uptake process.

To facilitate pharmacovigilance, pharmacists should collect both brand-names and batch numbers in patient records. The EAHP has suggested that pharmacists use bar-code scanning down to the single unit. This has been found to reduce medication errors by 41.4% [3].

Editor's comment
This article for GaBI Online is a summary of the full article published in GaBI Journal.

If you would like to receive a copy* of the GaBI Journal manuscript [1], please send us an email.

Readers interested to learn more about biosimilars are invited to visit www.gabi-journal.net to view the following manuscript published in GaBI Journal:

Roundtable on biosimilars: pharmacovigilance, traceability, immunogenicity, 15 November 2016, Madrid, Spain

Readers interested in contributing a research or review article to GaBI Journal – an independent, peer reviewed academic journal – please send us your submission here.

References
1. van Gelder et al. Pharmacovigilance, traceability and building trust in biosimilars. Generics and Biosimilars Initiative Journal (GaBI Journal). 2017;6(3):135-40. doi:10.5639/gabij.2017.0603.026
2. GaBI Online - Generics and Biosimilars Initiative. Pharmacovigilance of biologicals in Denmark [www.gabionline.net]. Mol, Belgium: Pro Pharma Communications International; [cited 2017 Aug 25]. Available from: www.gabionline.net/Biosimilars/Research/Pharmacovigilance-of-biologicals-in-Denmark
3. Poon EG, et al. Effect of bar-code technology on the safety of medication administration. N Engl J Med. 2010;362(18):1698-707.

Permission granted to reproduce for personal and non-commercial use only. All other reproduction, copy or reprinting of all or part of any 'Content' found on this website is strictly prohibited without the prior consent of the publisher. Contact the publisher to obtain permission before redistributing.

Copyright – Unless otherwise stated all contents of this website are © 2017 Pro Pharma Communications International. All Rights Reserved.