Changes in quality data and non-clinical studies for biosimilars Posted 03/02/2017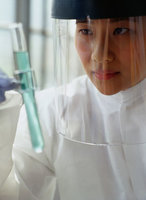 Since it first developed guidelines for the approval of biosimilars via an abbreviated registration process during 2005 to 2006, the European Medicines Agency (EMA) has issued new guidelines and updated its existing guidelines based on new evidence and rapid advances in analytical sciences. In her presentation [1] at the 14th Annual Biosimilar Medicines Group Conference, Dr Martina Weise, Head of the Licensing Division at the Federal Institute for Drugs and Medical Devices (BfArM), discussed the changes in data requirements introduced in the European Union (EU).
These changes have included introducing clearer requirements on quality data and changes in the focus for non-clinical studies.

Quality data
With respect to quality data no factual changes have been made, but the guidance, which was updated in December 2014 [2], has been made clearer:
Full quality dossier + extensive comparability exercise with the chosen reference product
Use of state-of-the art, sensitive and orthogonal analytical tools
Amino acid sequence must be the same; small differences in micro-heterogeneous part acceptable with justification
Identify 'Quality Target Product Profile' (QTPP) based on characterization of multiple batches of the reference product
Select expression system and adjust manufacturing process to achieve the QTPP
Quality attribute ranges should not be wider than the range of variability of the reference product batches, unless justified
Non-clinical studies
The latest revision to the EMA Guideline on similar biological medicinal products containing biotechnology-derived proteins as active substances: non-clinical and clinical issues (EMEA/CHMP/BMWP/42832/2005 Rev1) came into effect on 1 July 2015 [2]. The document includes:
Focus on comparative in vitro studies to extensively characterize and compare the function(s) and activity of the molecule:
- Usually more sensitive to detect differences than in vivo studies
- Target binding, e.g. receptors, antigens, enzymes
- Signal transduction and functional activity
Risk-based approach for in vivo studies, e.g.
- Novel (or not widely used) expression system or excipients
- Quality findings of concern or unclear relevance
Disclaimer
The author of the presentation [1] declared that the views and opinions expressed in the presentation were personal views, and may not be understood or quoted as being made on behalf of the Committee for Medicinal Products for Human Use (CHMP) or reflecting the position of the CHMP or any other EMA Committee or Working Party.

Conflict of interest
The author of the presentation [1] did not provide any conflict of interest statement.

Editor's comment
Readers interested in contributing a research paper in a similar area to GaBI Journal – an independent, peer reviewed academic journal – please send us your submission here.

If you would like to receive a PDF copy* of the Weise presentation [1], please send us an email.

*For profit organizations subjected to a fee

Related articles
Extrapolation and pharmacovigilance for biosimilars

Tailored and reduced clinical programme for biosimilars

Changes in requirements for reference products for biosimilars

Biosimilars applications reviewed in the EU

Demonstrating biosimilarity in the EU

References
1. Weise M. Evolving landscape on data requirements to demonstrate biosimilarity – the EU perspective. 14th Annual Biosimilar Medicines Group Conference. 28–29 April 2016; London, UK.
2. GaBI Online - Generics and Biosimilars Initiative. EU guidelines for biosimilars [www.gabionline.net]. Mol, Belgium: Pro Pharma Communications International; [cited 2017 Feb 3]. Available from: www.gabionline.net/Guidelines/EU-guidelines-for-biosimilars

Permission granted to reproduce for personal and non-commercial use only. All other reproduction, copy or reprinting of all or part of any 'Content' found on this website is strictly prohibited without the prior consent of the publisher. Contact the publisher to obtain permission before redistributing.

Copyright – Unless otherwise stated all contents of this website are © 2017 Pro Pharma Communications International. All Rights Reserved.