Cost savings and use of generics in Europe Posted 04/04/2014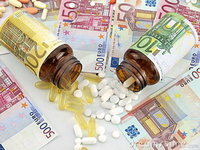 Generics provide significant savings for the healthcare systems, as well as increased access to medicines, in the European Union (EU). This is according to a presentation by Mr Victor Lino Mendonça given at the International Generic Pharmaceutical Alliance (IGPA)'s 16th Annual Conference, which was held in Brussels, Belgium, 9-11 December 2013 [1].
For the seven key therapy areas of angiotensin II antagonists, antidepressants, anti-epileptics, antipsychotics, anti-ulcerants, cholesterol regulators and oral anti-diabetics, IMS data over a 12-year period shows a 60% decrease in the drug price and a 200% increase in the number of treatment days. This demonstrates the cost savings to be made with the use of generics and the increase in access to medicines that they can bring about.

Overall, generics make up 54% of the prescription drugs used by patients in the EU, but account for only 21% of the cost. However, access to medicines and generics uptake varies significantly across different countries within the EU, see Figure 1.

Figure 1: Generics market share of the unprotected market across the EU


When considering products without patent protection, the generics volume share of the market varies from as low as 34.2% in Greece up to 80.5% in Germany. This demonstrates the need for effective policies to encourage the use of generics.

Dr Mendonça sees biosimilars to be key to increasing patients' access to innovative treatments. For example, the use of biosimilar filgrastim in the UK increased patients' access to the drug by 44%. This could be significant when considering that speciality drugs (mainly biologicals) are forecast to make up 50% of all drug spending in 2018. The cumulative savings to be made by increasing use of biosimilars for eight EU countries (France, Germany, Italy, Poland, Romania, Spain, Sweden and UK) between 2007 and 2020 have been estimated to range from Euros 11.8 billion up to Euros 33.4 billion [2].

Related article

Diabetes and high blood pressure generics in Europe

References

1. Mendonça VL. Review and market trends Europe. IGPA 16th Annual Conference, Brussels, Belgium, 9-11 December 2013.

2. Haustein R, de Millas C, Höer A, Häussler B. Saving money in the European healthcare systems with biosimilars. Generics and Biosimilars Initiative Journal (GaBI Journal). 2012;1(3-4):120-6. doi:10.5639/gabij.2012.0103-4.036

Permission granted to reproduce for personal and non-commercial use only. All other reproduction, copy or reprinting of all or part of any 'Content' found on this website is strictly prohibited without the prior consent of the publisher. Contact the publisher to obtain permission before redistributing.

Copyright – Unless otherwise stated all contents of this website are © 2014 Pro Pharma Communications International. All Rights Reserved.