Emerging market for biosimilars and biobetters Posted 14/10/2009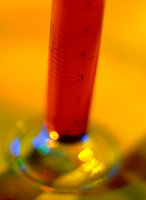 The Biophoenix report Biosimilars and Biobetters: Positioning for a New Market published on 9 July 2009 reveals that biosimilar sales may reach US$6 billion (Euros 4.2 billion) by 2013 as regulatory frameworks take shape.
The report analyses the emerging market for first- and second-generation biosimilars. The market can best be understood in the context of the established US$110 billion (Euros 75.31billion) biological business, which is therefore comprehensively reviewed. Currently, biological worth about US$59 billion (Euros 40.39 billion) are susceptible to biosimilar competition because of expired (or near-to-expiration) patents, but actual sales of biosimilars are only around US$75 million (Euros 51.33 million) worldwide. By 2013, biological sales will have almost doubled to US$202 billion (Euros 138.25 billion), of which US$80 billion (Euros 54.77 billion) will be susceptible to biosimilar competition, and biosimilars could generate a global market of US$5.6 billion (Euros 3.83 billion). This is one third of the potential market, assuming that biosimilars are priced at 70% of the innovator products and achieve a 30% share of units sold.

The imminent expiries of several key biologicals patents create not-to-be-missed opportunities for biosimilar development and a chance for new companies to establish themselves as suppliers. Initially, biologicals companies will need to compete on price with first-generation biosimilars. But longer-term success will require the ability to create products that are differentiated from competing biosimilars.

Next-generation innovator products will increasingly confront first-generation products on the market. These newer products (biobetters) offer benefits over the first-generation products that current biosimilars simply attempt to imitate. Biosimilar companies also now need to formulate strategies to develop biobetters, as these are likely to be accepted more readily by end-users, and could match–or even exceed–originator products in terms of revenue-earning potential.

The report thoroughly reviews innovator biologicals and biosimilars on the market and in development, the regulatory pathway in the EU and developments in the US, and profiles 40 companies developing biosimilars worldwide. Scientific and sales data on almost 90 biologicals (peptides, proteins, monoclonal antibodies and other products) on the market are used to derive country-specific forecasts for biosimilars.

Top-selling biological agents in 2008 facing generic competition during the forecast period (2009-2013) were (ranked in descending order): erythropoietins, insulins, etanercept, interferon-beta, granulocyte-colony stimulating factors(G-CSFs), coagulation factors, enoxaparin, human growth hormone, interferon-alpha, imiglucerase, goserelin, somatostatin, cyclosporine, dornase alfa, tenecteplase, calcitonin, rHepB vaccine, desmopressin, botulinum toxin type A, GM-CSF, and IL-2.

Current sales of biosimilars are constrained by conservatism among prescribers and the lack of a streamlined regulatory pathway for biosimilars in the US, which is the world's largest market for biologicals. If readily available, and supported by adequate clinical trial data, biosimilars should appeal to third-party payers because of their lower cost, but even then might be less attractive to prescribers and patients used to the innovator drugs, e.g. because of concerns over bioequivalence. Hence the freedom of prescribers may need to be circumscribed, e.g. by biosimilar quotas or formularies. Germany is a case in point, and is developing various schemes to incentivise biosimilar usage.

At least half of the North American and European companies surveyed in this report have developed or acquired technologies for producing improved protein and antibody therapeutics and some have begun to develop biobetter biosimilar products. Proprietary technologies for producing improved biologicals include half-life extension methods, glycoengineering, cell production systems, and drug delivery systems. The first wave of proprietary improved biosimilars in commercial development includes long-lasting versions of erythropoietins, human growth hormone, G-CSF, insulins, and interferon-beta.

Some improved biosimilars might be approved through the biosimilar regulatory pathways. For example, Teva Pharmaceutical's long-acting G-CSF is based on a different technology from the long-acting G-CSF product already on the market, but Teva hopes to have its product approved as a biosimilar drug.

Other improved biosimilar products might be considered second-generation biologicals and could obtain patent protection and premium pricing. Most of Merck & Co's biosimilars in development can be considered second-generation biologicals, reformulated or improved versions of branded drugs. The current development period for a first-generation biosimilar ranges from seven to 10 years, which is not vastly shorter than that for a biopharmaceutical product. Improved biosimilars, which will need to be approved via the same pathways as innovator drugs, will not require the same extensive investment as an innovator drug, nor will they carry the same level of risk.
Source: Biosimilars and Biobetters: Positioning for a New Market, Biophoenix 9 July 2009. www.biophoenix.com/reports/biosims/index.htm