European uptake of biosimilars Posted 17/08/2012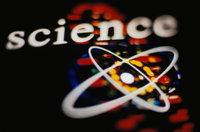 Despite the fact that Europe accounts for 80% of global spending on biosimilars, uptake varies significantly between different countries. This variation is mostly attributed to differences in the healthcare systems between different countries, but is also due to differing attitudes in the different countries, see Figure 1. However, continuing pressure on healthcare budgets is expected to force a change in attitudes and cause an increase in the use of lower cost biosimilars across Europe.
Figure 1: Biosimilars* uptake rates in Europe's top five countries [1]


*refers to currently approved biosimilars, i.e. epoetin, filgrastim, somatropin

Countries with high acceptance of biosimilars* include Austria (4th), Germany (2nd), Greece (1st) and Sweden (3rd). Germany, in fact, has the highest market shares in Europe due to a number of reasons. Germany is the largest pharmaceutical market in Europe, with a history of high consumption of small molecule generics thus supporting a strong presence of generic medicines industry; physicians and their patients accept and have confidence in generic/biosimilar medicines due to well-known company branding of generic/biosimilar medicines. The systems of reference pricing and incentives for physicians to prescribe generics are well-established in Germany. Furthermore, there is a relatively high reimbursement prices for marketed medicines in Germany, which motivates generics pharmaceutical companies to provide more resources and information to increase physician awareness of competing therapeutic options of biosimilars; with regard to the high uptake of biosimilar epoietins, the implementation of quotas has played an effective role.

The UK, while it has relatively low acceptance of human growth hormone and erythropoietin biosimilars, has the highest level of granulocyte colony-stimulating factor use in Europe [2]. Although Greece also appears to have a high biosimilars use, this is driven by human growth hormone biosimilars which originator companies refuse to supply to Greece; and the fact that the country simply is most likely source country via parallel exporting for the burgeoning German market.

It is not just patients, but also physicians that are to blame for negative attitudes towards biosimilars. For example, physicians may not be happy with the fact that biosimilars do not have to go through formal phase III trials as originator biologicals. This has led a number of medical bodies and societies to caution against the use of biosimilars, a move which, according to Professor Steffen Thirstrup of the Danish Health and Medicines Agency, is due to a lack of understanding of the concept [3].

The issue of low uptake of biosimilars has been taken up by the Directorate General for Enterprise and Industry of European Commission, which responded by forming a Project Group on Market Access for Biosimilars in 2010, with the objective to define what the necessary conditions within the pharmaceutical environment are to ensure informed, adequate uptake of biosimilars. The Project Group's members include innovators and biosimilar manufacturers, clinicians and patients' groups.

Editor's comment
It is essential that physicians and patients share a thorough understanding of biological medicines, including biosimilars, and express confidence in using either type of therapy. Continued education on the value of biologicals, including biosimilars, is important. Check out here for more information on the Biosimilars for healthcare professional educational book series publishes by GaBI Journal.

If you would like to receive a copy of a table§ containing information on biosimilars' use in 20 European countries, please send us an email.

§For profit organisations subjected to a fee

Related articles

Positioning of biosimilars: commodity versus differentiated

Biosimilars: key players and global market trends

References

1. Sheppard A, Iervolino A. Biosimilars: about to leap? 10th EGA International Symposium on Biosimilar Medicines; 2012 April 19; London, UK.

2. GaBI Online - Generics and Biosimilars Initiative. Biosimilars use in Europe [www.gabionline.net]. Mol, Belgium: Pro Pharma Communications International; [cited 2012 Aug 17]. Available from: www.gabionline.net/Reports/Biosimilars-use-in-Europe

3. Moran N. Uptake of biosimilars in Europe is slow, rocky. Bioworld. 2012.

Permission granted to reproduce for personal and educational use only. All other reproduction, copy, retransmission or reprinting of all or part of any 'Content' found on this website is strictly prohibited without the prior consent of the publisher. Contact the publisher to obtain permission before redistributing.