Fewer generic applications in the EU in 2010 Posted 26/11/2010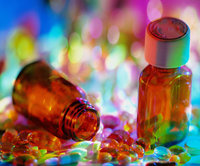 Figures published by the EMA in October 2010 on centralised procedures show a reduction in the number of generic applications filed and finalised this year up to September 2010. Although this number will undoubtedly increase by the end of the year, a marked difference is already evident in comparison to 2008 and 2009, when 30 and 38 generic applications, respectively, were filed compared to only 13 filed in 2010.
Despite many in the industry believing that generic drugs are beginning to dominate with more products going off patent, the figures for 2010 show a different story. Generic drugs clearly dominated in 2008 and 2009, but for 2010 they appear to be lagging markedly behind with only 13 generic applications filed compared to 27 applications for new products. In terms of finalised applications, generic drugs and new products are roughly even so far with 13 for generic drugs and 16 for new products.

Biosimilars are also on the backburner with no applications filed yet this year, compared to 10, 3 and 1 in 2007, 2008 and 2009, respectively.

Clearly, unless something major happens towards the end of the year, 2010 is not going to be a boom year for generics and biosimilars.

Reference

EMA. Medicinal products for human use: Monthly figures — August 2010. EMA/555480/2010. 01 September 2010.