Global pharmaceutical growth predicted to be 5–7% in 2011 Posted 07/01/2011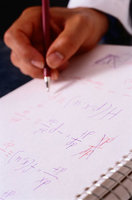 According to IMS Health, global drug sales will rise in 2011 despite patent losses. Although patent expirations and limits on drug spending can hamper growth of drug sales in developed countries, global pharmaceutical sales are nonetheless expected to grow 5–7% in 2011, compared with 4–5% growth in 2010, according to an annual forecast by IMS Health.
IMS expects the global pharmaceutical market to reach US$880 billion in 2011, up from US$825 billion in 2010.

Much of the rise will come from the 17 'pharmerging' markets, where sales are forecast to rise 15–17% to US$170–180 billion, boosted by greater government spending on health care. A great majority of the expansion is driven by explosive growth in China, now the world's third largest market for pharmaceutical sales. Drug sales in that emerging market are expected to grow 25–27% next year, to more than US$50 billion.

Much slower growth in the five major European markets (France, Germany, Italy, Spain and the UK), along with Canada, is expected with 1–3% growth predicted. While the US is expected to remain the single largest pharmaceutical market, with sales of US$320–330 billion, up 3–5%.

US$30 billion worth of drugs going off-patent

The IMS report notes that in 2011, products with sales of more than US$30 billion are expected to face the prospect of generic competition. However, the full impact of patients shifting to lower-cost generics, as well as other brands in their therapy classes, will be mostly felt in 2012.

Drug spending cuts

Governments will continue to target drug spending in 2011, IMS says, and prominent examples include substantial reductions in the price of generics relative to their branded counterparts in Spain and in Canada. There will be new price negotiation requirements for drugs launched in Germany and across-the-board price cuts for branded products in Greece and Turkey.

IMS Senior Vice President Mr Murray Aitken says that "it will be a critical year for gauging how healthcare reform initiatives in key markets evolve and play out amid the expected macroeconomic recovery. For pharmaceutical manufacturers, an unrelenting focus on bringing distinct value to patients and health systems will be essential to navigating this dynamic market".

The IMS forecast covers all types of pharmaceuticals and takes into account macroeconomic conditions, changing levels of patient access, availability of drug treatment options, and pricing factors.

Related articles

China's booming pharmaceutical market attracts R & D

Is China set to lose its low-cost appeal?