Global uptake of biosimilars Posted 03/08/2012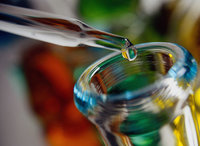 About 85% of the human world population lives in an emerging economy, where biosimilars are less-regulated or even unregulated. Taking into account the huge cost of originator biologicals, and with the growing affluence and purchasing power in these emerging countries, the market for biosimilars is expected to grow significantly in these regions for the foreseeable future.
Although exact figures are hard to obtain, some estimate that the market size for biosimilars in emerging regions may soon become equivalent or larger than the EU/US biologicals market size.

Countries in Asia and Latin America have a long tradition in local manufacturing of copies of patented biological products. While the copies are developed to the standards of that country, they do not necessarily meet the standards demanded in Europe, and are not necessarily based on a thorough comparison to an approved reference product. Also, the stringent ICH (International Conference on Harmonisation) development guidelines [1], as well as Good Laboratory and Manufacturing Practice requirements necessary in highly regulated markets are not necessarily required for locally manufactured copies. However, the costs for development and registration of such locally manufactured products may be less than one tenth of the development costs for a biosimilar in highly regulated markets [2].

Biosimilars regulations are now being established in many emerging countries. Some emerging countries, such as Korea, Turkey and Saudi Arabia, have already developed specific guidelines for biosimilar and others are in the process of developing guidelines, for example, India has recently announced the release of biosimilars guidance [3]. However, biosimilars guidelines are lacking in most emerging countries.

Geographically, the market for biologicals and biosimilars can be divided into three regions: the US, other advanced economies (Canada, EU and Japan) and emerging markets, see Figure 1. Due to the local policies and attitudes towards biosimilars, emerging economies are expected to be a major area of growth.

Figure 1: Biologicals and biosimilars use


Source: Sheppard, et al. [4]

The US accounts for most of the global spending on biologicals and, once it finalises its own guidances for biosimilars, will be a key market for biosimilars. The advanced economies have the advantage of an established framework for biosimilars but to date uptake of biosimilars has been slow, with Europe being the most advanced biosimilars market. Some of the highest growth rates for biologicals are currently seen in emerging markets, where biosimilars already exist (albeit through a looser regulatory pathway) and where much of the growth in the biosimilars market is expected to be.

Editor's comment
As its predicted that there will be higher uptake of biosimilars in emerging markets due to local policies and attitudes towards biosimilars, please share with us this information by submitting a manuscript for peer review publication in GaBI Journal.

Related articles

Positioning of biosimilars: commodity versus differentiated

European uptake of biosimilars

Biosimilars: key players and global market trends

References
1. Keith McDonald, MSc, MRPharmS, Kowid Ho, PhD. ICH Q11: development and manufacture of drug substances―chemical and biotechnological/biological entities. Generics and Biosimilars Initiative Journal (GaBI Journal). 2012;1(3-4):142-4. doi: 10.5639/gabij.2012.0103-4.025
2. Brockmeyer C, Woollett G. Biosimilars in emerging markets. Brockmeyer Biopharma GmbH 2012.
3. GaBI Online - Generics and Biosimilars Initiative. India releases draft 'similar biologic' guidelines [www.gabionline.net]. Mol, Belgium: Pro Pharma Communications International; [cited 2012 June 28]. Available from: www.gabionline.net/Guidelines/India-releases-draft-similar-biologic-guidelines
4. Sheppard A, Iervolino A. Biosimilars: about to leap? 10th EGA International Symposium on Biosimilar Medicines; 2012 April 19; London, UK.

Permission granted to reproduce for personal and educational use only. All other reproduction, copy, retransmission or reprinting of all or part of any 'Content' found on this website is strictly prohibited without the prior consent of the publisher. Contact the publisher to obtain permission before redistributing.