Impact of healthcare reforms Posted 29/07/2011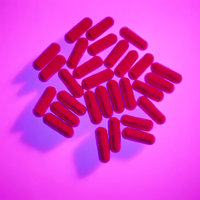 Even though global pharmaceutical market growth has stabilised, it still means a rising medicines bill. The global pharmaceutical market is expected to add nearly US$300 billion through 2014, topping US$1.1 trillion [1].
The impact of governmental healthcare reforms on both the pharmaceutical industry and the role of payers are issues which need to be taken into account by generics companies.

Economic need for healthcare reforms
Economic crisis fuelled a rise in the public debt burden and national deficits across many European countries.
Significant cuts in public healthcare financing, including a raft of measures to contain pharmaceutical expenditure.
In countries worst affected by the recession, e.g. Greece, the reforms have been driven by macro-economic need, rather than micro-management of pharma spending.
Effect on the pharmaceutical industry
Reforms look to generating savings in the off-patent sector, where significant opportunities remain to increase generic penetration and lower generic prices.
Where savings have already been captured, emphasis is on newer tools e.g. risk-sharing.
Increased focus on demonstrating superior benefits to pre-existing treatments for new products.
A shift in the importance of stakeholders has put payers on top of the scale, whilst the patient's power has also been increasing in recent years. Patients are increasingly being empowered to decide whether they will accept or demand generic substitution and more and more governments are demanding that prescribers use generic or INN names when prescribing.

Payers cost-containment measures
fund innovation in areas of unmet needs or just for specific patient segments
contract disease management programmes
strengthen prescribing of generics as first-line therapy
transfer burden from specialist to general practitioner
promote homecare/mail order
Extent of spending cuts: public market

Public payers have been the main drivers of spending cuts, the timing and extent of which are related to the scale of the recession in the particular country.

In Germany, where there is a moderate recession, a price freeze fixing prices at August 2009 levels has been put in place for all reimbursed drugs until December 2013. An increase from 6% to 16% in manufacturers mandatory rebates to statutory health insurers on non-reference-priced drugs has also been introduced.

In the US, however, which is experiencing a much deeper recession, Medicaid (healthcare insurance) drug rebates for brand-name drugs has increased from 15.1% to 23.1% in the hope of encouraging more generic use and to reduce the overall drug bill by increasing patients contributions.

Extent of spending cuts: private market

Governments and private payers have also responded differently depending on the degree of recession in that country.

In China, where there is a moderate recession, there is continued expansion of employer-based health insurance and the building of hospitals and community clinics. These investments are being offset with the National Reimbursement Drug List, Essential Drugs List and price reforms.

In Russia, however, which is experiencing a deep recession, patient demand which has been hampered due to the poor economy, is beginning to recover. The government is focusing on rooting out corruption and price speculation while controlling costs.

Related articles

Not only generics makers are well placed to move into biosimilars

Diversification of Big Pharma into generics and biosimilars

The growth in the generics industry

Patent cliff and the generics industry

Big Pharma and the generics industry

Reference

1. Sheppard A. Generics; opportunities for some, threats for others: strategy shifts and new business models as a consequence. 5th Annual Generics Asia Summit 2010; 2010 Oct 25–26; Singapore.