Obstacles to biosimilars uptake in the US Posted 02/03/2018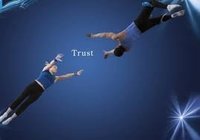 Biosimilars uptake in the US has been slow to say the least, but what are the reasons for this? Researchers at Trinity Partners have come up with three major obstacles to increasing uptake of biosimilars in the US.
The researchers carried out 60-minute telephone interviews with 10 medical directors at US payer organizations, representing plans covering over 100 million commercial and Medicare lives in the US. They explored historical biosimilar trends, current biosimilar market dynamics and future market access expectations for biosimilars.

Three primary explanations for the slow uptake biosimilars are identified:
1. Biosimilars pricing
2. Legal and promotional war by originators
3. Lack of confidence in biosimilars

These obstacles have resulted in the US biosimilars market entering 2018 far behind early predictions for biosimilars. In this research, nearly all payers felt that the US 'should be further ahead' than it currently is, in terms of capitalizing on loss of marketing exclusivity for brand-name biologicals. However, despite reluctance, the research also identified four payer approaches to handling biosimilars:

1. Protect the Status Quo
Payers prefer the brand-name originator product for cost or clinical reasons. Biosimilars may be actively excluded from these formularies or restricted via step-edits or other controls that make it more difficult to access the biosimilar than the originator.

2. Wait and See
Payers have no stated policy on biosimilars and/or allow equal access to both the originator product and any biosimilars.

3. Passive Push
Payers may not prefer biosimilars via direct restrictions, such as step-edits or prior authorizations, but do include biosimilars on a tier with lower co-payments or co-insurance to encourage adoption.

4. Prefer and Promote
Payers prefer biosimilars to originator products via formulary tiering and restrictions in order to both encourage utilization in new patients and increase switching of existing patients to biosimilars.

Payers may employ the same approach for all biosimilars or may have different approaches, varying by indication and/or drug. In general, most US payers in this sample were using either the 'Wait and See' or the 'Passive Push' approach. However, nearly all respondents felt that biosimilars should and will deliver long-term cost savings for their plans and for the US healthcare system at large. Therefore, the researchers 'expect more US payers to move to the "Prefer and Promote" category of biosimilar policy over the next decade'.

Biosimilars pricing, legal and promotional wars against biosimilars by originator companies and lack of confidence in biosimilars are discussed in the series of three articles that follow.

Related articles
Lack of confidence in biosimilars slowing uptake in the US

Legal and promotional wars being waged against biosimilars

Biosimilars pricing slowing uptake in the US

Permission granted to reproduce for personal and non-commercial use only. All other reproduction, copy or reprinting of all or part of any 'Content' found on this website is strictly prohibited without the prior consent of the publisher. Contact the publisher to obtain permission before redistributing.

Copyright – Unless otherwise stated all contents of this website are © 2018 Pro Pharma Communications International. All Rights Reserved.