Overview of the Sustaining Generic Medicines Markets in Europe Posted 23/04/2010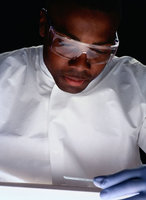 The Sustaining Generic Medicines Markets in Europe report (April 2006), produced by the Research Centre for Pharmaceutical Care and Pharmaco-economics and authored by Professor Steven Simoens and Ms Sandra De Coster, offers a country-by-country analysis of generics markets in Europe and discusses factors both hindering and aiding the development of generics markets.
One of the strengths of the report is that it offers recommendations for policy initiatives to promote generics markets in European countries as well as providing a comprehensive and useful account of the state of the generics markets in the European countries surveyed.

The report focuses on pricing and reimbursement schemes and their effects on generics utilisation by patients, physicians, and pharmacists. The information provides insight and evidence into effective generics policies, the generics and biosimilars landscape in various EU countries, and suggestions for change that can improve the strength of these markets and, according to the authors, result in significant financial savings to stakeholders.

Factors examined in the country-by-country analysis include an overview of the intellectual property landscape, where applicable; prescription pricing; reference pricing; other policy implications; and incentives for physicians, pharmacists, and patients.

Due to the fact that policy and usage reflects demographics, cultural constraints, and economic factors, and that these differ among the European countries, the report cautions that a uniform set of policy recommendations cannot be made across the board. Nonetheless, general recommendations can be gleaned from the report, buttressed by general principles that foster a sustainable generics market. This includes specific principles culled from the experiences of individual countries.

Related articles

Savings from generic medicines use

Recommendations to strengthen generic medicines markets

Policies that advance the use of generic and biosimilar medicines

Recommendations for developing generic medicines markets

Strengths and weaknesses of developing generic medicines markets

Recommendations for mature generic medicines markets

Strengths and weaknesses of developing mature medicines markets

Reference

Simoens S, De Coster S. Sustaining Generic Medicines Markets in Europe. April 2006.