Pharmacists could save the NHS GBP 1 billion Posted 01/10/2010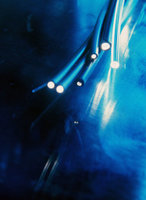 More than GBP 1 billion could be saved by the National Health Service (NHS) through better use of pharmacists in improving outcomes in public health and long-term conditions, a new report claims.
This comes at a time when pharmacists are still coming to terms with the latest announcements by the UK government regarding austerity measures, which include category M clawback measures amounting to GBP 140 million during 2010–2011. According to Chemist+Druggist this will affect small pharmacies considerably, but even the big pharmacy chains, like Lloyds Pharmacy and The Co-operative Pharmacy are considering significant cuts in spending.

The research paper from the Bow Group Health Policy Committee, which is linked to the Conservative party, found that "pharmacy services were an under-utilised resource that can deliver innovative, cost-effective services to patients in a highly accessible manner".

One example cited was that an estimated GBP 57 million worth of general practitioner (GP) consultations each year involve minor ailments, which could in most cases be dealt with at a pharmacy. The average cost of a pharmacy consultation is GBP 17.75 compared to an average GP consultation of GBP 32.00, making the pharmacy consultation GBP 14.25 less expensive. If all patients with minor ailments were to receive pharmacy consultations, then over GBP 812 million could potentially be saved from the NHS budget. This equates to just over 4% of the government's pledged GBP 20 billion target for efficiency savings.

The paper also reported that around 30–50% of patients do not take their medications correctly, whilst the cost of hospital admissions as a result of incorrect medicine usage may be up to GBP 200 million a year. This is a cost likely to increase as the population ages, and patients take more medications. The paper suggests that this could be addressed by pharmacists who could offer more involved interventions, such as full clinical medication reviews or pharmacist prescribing.

The paper calls for the NHS to "take advantage of the opportunity to better reach out to all healthcare professions and healthcare professionals" and adds "this will be to the benefit of patients and their health outcomes. It is from this perspective that pharmacists should be fully utilised and with it their skills, expertise and accessibility to help facilitate a better NHS".

References

The Bow Group Health Policy Committee. Delivering Enhanced Pharmacy Services in a Modern NHS: Improving Outcomes in Public Health and Long-Term Conditions.

Chemist+Druggist. Latest Cat M clawbacks could be "tipping point", warns Cambrian Alliance. 21 September 2010.

Chemist+Druggist. Lloyds pharmacy and Co-operative to review spending ahead of Cat M raids. 16 September 2010.