Quality control for generic drugs Posted 29/07/2011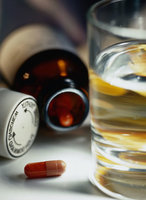 GMP

Generic medicines manufacturers must comply with the strict rules of good manufacturing practice (GMP). This ensures that all medicines—generic and originator alike—are produced consistently and controlled to stringent standards of quality in accordance with current legislation.
ICH requirements

The International Conference on Harmonisation of Technical Requirements for Registration of Pharmaceuticals for Human Use (ICH) has the following requirements in order to assure the quality of generic drugs:
Only ICH quality standard active drug substance may be used in the finished generic drug.
The active drug substance and the finished generic drug must be manufactured according to EU good manufacturing practice standards.
Legal supply chain

The EU directive 2001/83/EC art 51.3 means that all production batches of generic drugs have to be officially released and records of this kept so that the competent authority can review them.

It is therefore essential that generics manufacturers maintain a relationship with active pharmaceutical ingredient (API) manufacturers in order to maintain integrity. This involves maintaining contacts and carrying out visits/audits. This is the only way to guarantee continuous quality assurance and the safety of patients.

Quality is maintained in the legal supply chain by:
complementary approach between industry and authorities (audits and inspections)
risk-based prioritisation and supervision
enforcement means:
– commercial (industry)
– regulatory (authorities)
transparent communication.
There is also an EC proposal to have a written declaration by the exporting country attesting the 'equivalence of standards' to those of the EU. This reinforces the degree of supervision and levels the playing field between EU and non-EU API manufacturers.

Related articles

A sustainable generics industry in the EU

The role of generic drugs in the EU

Generic drugs – registration, quality, value and sustainability

Registration procedures for generic drugs in the EU
Source: EGA, ICH, Official Journal of the European Union