US pharmacy benefit firm suggests rebates are not driving drug price rises Posted 24/03/2017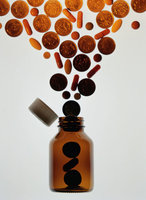 Drug pricing has become a prominent political issue in recent years, and especially in the US. High prices for new drugs and continuous increases for older branded drugs (and even generic drugs) have generated negative publicity for drugmakers, and in some cases even official investigations. In response to this, pharmaceutical companies have begun to make pledges on prices. Several have suggested that rises are due to other factors such as insurance costs and rebates paid to pharmacy benefits management (PBM) companies (third party administrators of prescription drug programmes).
Japan's biggest pharmaceutical company Takeda recently promised an annual maximum on list prices. This follows the earlier pledge of Novo Nordisk, who in February guaranteed to limit the price rises of its drugs to single digit increases each year [1]. In the accompanying statement, Novo Nordisk emphasized the role of rebates in keeping prices high.

In February 2017, Express Scripts – America's biggest PBM firm – has re-assigned the responsibility. In their Drug Trend report for 2016, Express Scripts suggest that it is not rebates that are causing drug prices to rise, but drugmakers themselves. In this report, their 21st edition, Express Scripts say drugmakers set the prices for their medications, which they can lower 'at any time'. The company describes lower cost trends and say they are protecting employers from the effects of inflation by securing rebates, which are returned to employers to reduce the overall cost of their pharmacy benefit.

Express Script kept the 2016 growth rate in prescription drug spending at 3.8%, which is almost 27% less than 2015. They also say that patients share of the cost of prescription medications decreased, despite price increases of over 10%. Furthermore, one third of employers with pharmacy plans managed by the company spent less on prescription drugs in 2016 than in previous years.

Based on a benchmark set in 2008, the cost of common prescription drugs has gone up 208% – compared to just 14% for common household goods. Yet, there was a small reduction in the amount patients paid for prescription drugs. Patients paid 14.6% of the total cost of a prescription drug in 2016, compared to 14.8% in 2015. However, the average patient out-of-pocket cost for a month-long prescription was US$11.34 – around 10 cents more than in 2015. Bucking the trend, prices for generic drugs decreased. Indeed, the cost of the most common generics fell by almost 9% in 2016.

Overall, the most expensive medications in 2016 were those to treat inflammatory disease, diabetes and cancer. Diabetes and inflammatory conditions accounted for 20% of the US's total prescription drug spend. Spending on diabetes drugs increased by almost 20% in 2016, driven by a 14% increase in unit cost. Almost half of all diabetes medication costs are due to insulin, spending on which increased almost 10% in 2016.

Despite the persistence of price increases, Chief Innovation Officer at Express Scripts Glen Stettin commented that the company has protected clients and patients during a year of high concerns about drug pricing. He said the company are driving down drug prices and making medicine more accessible for patients. Testament to this, commercial plans managed by the PBM experienced just a 2.5% rise in unit costs across all prescription drugs in 2016 – almost 22% less than 2015 and more than 60% lower than the increase in prices (net of rebates) reported by major drugmakers.

Related articles
UK fines Pfizer and Flynn following epilepsy drug price hikes

Competition does not curb high drug prices

Policies to address price rises in old generics

Reference
1. GaBI Online - Generics and Biosimilars Initiative. Novo Nordisk becomes second pharma company to cap price hikes [www.gabionline.net]. Mol, Belgium: Pro Pharma Communications International; [cited 2017 Mar 24]. Available from: http://www.gabionline.net/Generics/General/Novo-Nordisk-becomes-second-pharma-company-to-cap-price-hikes

Permission granted to reproduce for personal and non-commercial use only. All other reproduction, copy or reprinting of all or part of any 'Content' found on this website is strictly prohibited without the prior consent of the publisher. Contact the publisher to obtain permission before redistributing.

Copyright – Unless otherwise stated all contents of this website are © 2017 Pro Pharma Communications International. All Rights Reserved.