Use of biosimilars in Europe Posted 10/05/2013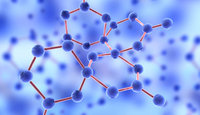 Uptake of biosimilars in Europe is slowly increasing, according to a new report published by the European Commission's (EC) Enterprise and Industry Directorate-General.
Biosimilars still account for a relatively small segment of the EU pharmaceutical market. But they do have strong annual growth, see Figure 1, despite the fact that automatic substitution by pharmacists is not permitted in most countries.

Figure 1: Use of biosimilars in Europe* (share of biosimilar accessible market)


For the 12-month period from July 2010 to June 2011 biosimilars represented 19 million of a total market estimate of 175 million defined daily doses (DDD) – approximately 11% by total patient volume.

Although in Germany, pharmacists may substitute a biosimilar as part of the 'Aut-idem-Regelung' [1], currently no country has explicitly authorized the substitution of biologicals from different manufacturers, and a number of EU Member States have gone as far as banning this practice.

The report found that uptake of biosimilars also differed between different countries, with differences across European Member States being attributed to differences in national healthcare systems, structures and processes. Some issues that were seen to have an impact on biosimilars' uptake were:
Physicians' perception of biosimilars
Patients' acceptance of biosimilars
Local pricing and reimbursement regulations
Procurement policies and terms.
The report therefore concluded that in order to increase the use of biosimilars in Europe 'it is essential that physicians and patients [have] a thorough understanding of biological medicines, including biosimilar medicines'. This would then increase their confidence in using both biological and biosimilar therapies. Factors seen as important to create such confidence included maintaining a robust regulatory framework and effective risk management strategy. Other factors identified were maintaining transparency with regard to biologicals, and continued education on biologicals, including biosimilars.

Related article

EU publishes consensus report on biosimilars

Reference

1. GaBI Online - Generics and Biosimilars Initiative. Germany's rational use of medicines [www.gabionline.net]. Mol, Belgium: Pro Pharma Communications International; [cited 2013 May 10]. Available from: www.gabionline.net/Reports/Germany-s-rational-use-of-medicines

Permission granted to reproduce for personal and educational use only. All other reproduction, copy or reprinting of all or part of any 'Content' found on this website is strictly prohibited without the prior consent of the publisher. Contact the publisher to obtain permission before redistributing.