Survey reveals attitudes to unauthorized hepatitis C generics Posted 28/02/2020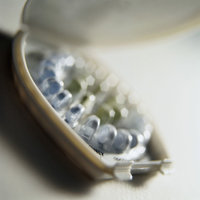 A survey of physicians, pharmacists, patients and other professionals in Switzerland has shown that, although most people think unauthorized generics are lower quality than their corresponding brand, they do support their import for those in need [1].
An estimated 71 million people around the world are chronically infected with hepatitis C, which can lead to cirrhosis and liver cancer. There are a number of effective antiviral treatments, such as sofosbuvir and dasabuvir, however, costs have been prohibitive. A 12-week course of sofosbuvir cost around US$84,000 in the US in 2016. As a result, only one in 10 people who need them have had access to these medicines, according to the World Health Organization (WHO).

Even in countries with well-funded public healthcare systems, governments are struggling to finance costly antiviral treatments for uninsured patients. In Switzerland for example, the Office of Public Health limited insurance coverage to only those with an advanced form of the disease for a time. As well as those without insurance, migrants, drug users and those in prisons may struggle to access treatment.

However, through the Swiss personal importation scheme it is legal to import any unauthorized generics, provided it is for personal use only. Buyers' club schemes have been established to help people to import unauthorized generic drug treatments, acting as mediators in the supply chain and helping patients to source safe and effective generics.

The FixHepC Buyers Club for example, guarantees the authenticity of generics and offers patients the option to be included in a scientific study to establish the effectiveness of these products, as well as organizing the shipping of the generics to the patient.

The acceptability of such arrangements among relevant stakeholder groups however is poorly understood. A recent study from the University of Geneva's scientists [1] therefore assessed perceptions of unauthorized generics for hepatitis C.

The researchers conducted an anonymous online survey with 781 people (including 445 physicians, 77 pharmacists, 51 patients and 207 non healthcare professionals). The survey was based on the fictitious situation of a patient who was diagnosed with hepatitis C but did not have health insurance or sufficient financial resources to acquire treatment.

The results of the survey showed that only 36% of people believed that the quality of unauthorized generics is equivalent to their corresponding brand. Fifty-eight per cent however believed that the efficacy was the same. Almost all respondents (98%) were in favour of quality control of unauthorized generics on arrival in Switzerland and 79% expressed their support for providing financial assistance to vulnerable patients.

Overall, this survey shows little objection to the use of imported generics among respondents and positive attitudes towards providing financial assistance for personal import. It also highlights however a lack of knowledge regarding the efficacy and quality of imported generics.

The authors conclude that there must be clearer information on imported generics and their safety, especially for healthcare professionals. They say this will be important for achieving WHO's goal of eradicating viral hepatitis by 2030.

Conflict of interest
The authors of the research paper [1] declared no competing interests.

Editor's comment
Readers interested to learn more about generics for hepatitis C are invited to visit www.gabi-journal.net to view the following manuscripts published in GaBI Journal:

Pathway to affordable, quality-assured sources of pegylated interferon alpha for treating hepatitis C

Readers interested in contributing a research or perspective paper to GaBI Journal – an independent, peer reviewed academic journal – please send us your submission here.

Related articles
Effectiveness of chronic hepatitis C treatment using direct-acting antivirals: real-life data

Generic sofosbuvir and daclatasvir bioequivalent to originators

WHO prequalifies first generic hepatitis C drug

Reference
1. Garcia A, Moore Boffi S, Gayet-Ageron A, Vernaz N. Access to unauthorized hepatitis C generics: Perception and knowledge of physicians, pharmacists, patients and non-healthcare professionals. PloS One. 2019;14(10):e0223649.

Permission granted to reproduce for personal and non-commercial use only. All other reproduction, copy or reprinting of all or part of any 'Content' found on this website is strictly prohibited without the prior consent of the publisher. Contact the publisher to obtain permission before redistributing.

Copyright – Unless otherwise stated all contents of this website are © 2020 Pro Pharma Communications International. All Rights Reserved.