Generics transition brings economic benefits to Canada
Posted 08/11/2019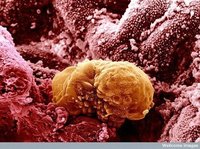 Economic analysis of genericization of cancer medicines in Canada has confirmed their cost-effectiveness. This rare example of an economic evaluation of the benefits of generics was published in Current Oncology [1].
Cancer drugs are expensive and are not getting cheaper. The rising cost of these oncology medicines puts a strain on healthcare budgets. High prices can become a barrier, preventing patient access. Policymakers make difficult budgetary decisions based on the value that drug products give. When it comes to oncology medicines, cost-effectiveness and cost-utility analyses of medical intervention are often carried out. However, these are generally carried out on novel drugs and do not represent how the costs of a product may alter over time. For example, when patents of brand-name drugs expire, generic drug products can enter the market at lower price and this can have a significant impact on the cost-effectiveness of an intervention.
Now, researchers from the University of Alberta in Canada, have reassessed both the cost-effectiveness and cost-utility of drug regimens previously evaluated in Canadian Cancer Trials Group studies. They focussed on four controlled clinical trials using oncology drugs. In their study, the original economic analyses of these trials were repeated using the original costing methods, but the prices of branded drugs were replaced with the prices of their generics equivalents.
The four randomized controlled trials that the study focussed on included an early lung cancer trial, a metastatic lung cancer trial, a metastatic colon cancer trial, and a relapsed or refractory lymphoma trial. Since the original trials, the genericization of some drugs used has occurred or is expected in Canada. These drugs are vinorelbine, erlotinib, cetuximab, and cisplatin. The study showed that in all cases the cost-effectiveness and cost-utility medical intervention was improved after genericization.
Based on their findings, the Canadian team has recommended that such economic reassessments should be performed regularly. The revaluation of the cost-effectiveness and cost-utility of drugs could alter how healthcare budgets are allocated and offer improved access to medicines. However, they warn that current generics prices in Canada may not be low enough to sustain healthcare systems.
Related articles
A call for economic reassessment of drug regimens
Recommendations published by Canadian breast cancer advocacy group
Reference
1. Cheung WY, Kornelsen EA, Mittmann N. The economic impact of the transition from branded to generic oncology drugs. Curr Oncol. 2019 Apr;26(2):89-93.
Permission granted to reproduce for personal and non-commercial use only. All other reproduction, copy or reprinting of all or part of any 'Content' found on this website is strictly prohibited without the prior consent of the publisher. Contact the publisher to obtain permission before redistributing.
Copyright – Unless otherwise stated all contents of this website are © 2019 Pro Pharma Communications International. All Rights Reserved.