Alternative delivery devices for biosimilars
Posted 01/06/2012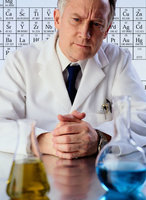 FDA, in its draft guidance for biosimilars, has said that biosimilars can use different drug delivery devices than the corresponding reference product.
FDA wrote in its draft biosimilar guidance that 'some design differences in the delivery device or container closure system used with the proposed biosimilar product may be acceptable'. This wording has led some such as Novo Nordisk, to criticise and warn FDA that allowing alternative devices for biosimilars creates 'significant safety implications'. Novo Nordisk backs up its claim quoting the case of pure red cell aplasia caused by Eprex (epoetin alpha), which was attributed to organic compounds leaching from uncoated rubber stoppers in pre-filled syringes [1]. However, others such as Teva and West Pharmaceutical Services (West Pharma) see this as an opportunity and as a way to gain an advantage over originator products.
Teva North America's CEO, Mr William Marth, said that being able to use alternate devices for biosimilars would allow Teva to create benefits and features that could help the product. In fact, manufacturers have already been doing this for many years with generics, creating improvements for the products, whether it is by creating more appropriate packaging or an easier delivery device for patients to use.
West Pharma is looking to increase profits by taking advantage of this leeway in the biosimilars guidances. As in-Pharma Technologist reports, West Pharma is telling investors that offering unique ways of delivery for biosimilars will help the company compete with originator drugs and increase worldwide profits. West Pharma is focusing its biosimilars programme on Asia, which has a large population and 'relatively lax regulatory systems', said one of its executives.
It is not surprising that Teva and West Pharma are focusing on ways to differentiate their biosimilars, with such a hugely valuable market at stake. Reuters estimates that the world biosimilars market will be worth US$3.7 billion by 2015.
FDA held a public hearing on its draft biosimilars guidances on 11 May 2012 at which the agency received comments on the guidances from a wide range of stakeholders and public input regarding the agency's priorities for development of future policies regarding biosimilars. FDA is expected to make a decision on the guidances, taking into account comments from the meeting, before the end of 2012.
Related article
FDA's public hearing on biosimilars draft guidances
Reference
1. GaBI Online - Generics and Biosimilars Initiative. Epoetin alfa and pure red cell aplasia [www.gabionline.net]. Mol, Belgium: Pro Pharma Communications International; [cited 2012 Jun 1]. Available from: www.gabionline.net/Biosimilars/Research/Epoetin-alfa-and-pure-red-cell-aplasia
Source: in-Pharma Technologist, West Pharma