Merck KGaA and Dr Reddy's to collaborate on biosimilar mAbs
Posted 08/06/2012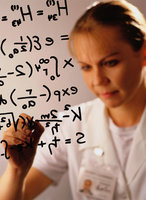 Pharma major Merck KGaA announced on 6 June 2012 its first steps into the biosimilars market, with an agreement with India-based generics manufacturer Dr Reddy's Laboratories (Dr Reddy's) to co-develop biosimilar cancer drugs.
The partnership between Dr Reddy's and German pharmaceutical firm Merck KGaA, covers co-development, manufacturing and commercialization of a portfolio of biosimilar compounds in oncology, primarily focused on monoclonal antibodies (mAbs).
Merck KGaA has apparently already set up a dedicated biosimilars unit that will be based in the Canton of Vaud in Switzerland, where the main biologicals manufacturing facilities of the division are located.
According to the agreement, which is based on 'full R & D cost sharing', Dr Reddy's will lead early product development and complete Phase I development, after which the Merck Serono division will take over manufacturing of the compounds and will lead Phase III development.
Merck Serono will undertake commercialization globally, outside the US and with the exception of select emerging markets which will be co-exclusive or where Dr Reddy's maintains exclusive rights. At the time of commercialization, Dr Reddy's will receive royalty payments from Merck Serono. In the US, the parties will co-commercialize the products on a profit-sharing basis.
Merck KGaA has numerous multiple sclerosis and cancer drugs that are at risk from biosimilar copies, therefore, it is perhaps not surprising that the company is jumping on the biosimilars' bandwagon to try and offset some of the expected losses which will occur when these biologicals lose patent protection.
Merck KGaA Executive Board Member Dr Stefan Oschmann said: 'our expertise in developing, manufacturing and commercializing biopharmaceuticals gives us a clear advantage in the biosimilars field.' Adding that 'sharing know-how, risks and rewards is the right approach to enter the emergent biosimilars market and will be a win-win for both parties.'
Mr GV Prasad, Vice Chairman and CEO at Dr Reddy's Laboratories, commented 'with the recent EMA and FDA guidance on biosimilars, it is clear that any significant player in the field will need strong biologicals development, manufacturing and commercialization capabilities. Merck [KGaA]'s and Dr Reddy's joint expertise in these fields makes for a powerful global partnership.'
Dr Reddy's is no stranger to biosimilars, having entered into the biosimilars market back in 2008 with the launch of Reditux (biosimilar rituximab), a treatment for certain lymphomas, leukaemia and rheumatoid arthritis [1]. The company now has four biosimilars molecules on the market, with seven other biosimilars in various stages of development.
Other notable biosimilar deals that have taken place recently include Biogen Idec's joint venture with Korean electronics giant Samsung [2] and biotech giant Amgen's collaboration with Watson Pharmaceuticals [3].
Related articles
India at the biotech crossroads
Biotech growth and biosimilar opportunities in India
Dr Reddy's launches biosimilar Aranesp
References
1. GaBI Online - Generics and Biosimilars Initiative. Dr Reddy's looks to biosimilars for growth [www.gabionline.net]. Mol, Belgium: Pro Pharma Communications International; [cited 2012 Jun 8]. Available from: www.gabionline.net/Biosimilars/News/Dr-Reddy-s-looks-to-biosimilars-for-growth
2. GaBI Online - Generics and Biosimilars Initiative. Samsung makes biosimilars deal with Biogen Idec [www.gabionline.net]. Mol, Belgium: Pro Pharma Communications International; [cited 2012 Jun 8]. Available from: www.gabionline.net/Biosimilars/News/Samsung-makes-biosimilars-deal-with-Biogen-Idec
3. GaBI Online - Generics and Biosimilars Initiative. Amgen finally jumps on biosimilars bandwagon [www.gabionline.net]. Mol, Belgium: Pro Pharma Communications International; [cited 2012 Jun 8]. Available from: www.gabionline.net/Biosimilars/News/Amgen-finally-jumps-on-biosimilars-bandwagon
Source: Dr Reddy's, Merck KGaA