EBE reveals Europe's biosimilar pricing and reimbursement policies landscape
Posted 15/02/2018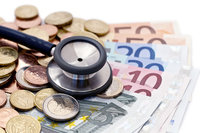 The first biosimilar was approved in the European Union (EU) in 2006. Since then, biosimilar policies have been developed with a focus on increasing biosimilar uptake. However, the extent to which EU Member State polices differentiate between biosimilars and generic medicines has been brought into question. The European Biopharmaceutical Enterprises (EBE) has conducted a second survey on pricing and reimbursement policies for off-patent biologicals to map the biosimilar policy landscape in Europe [1].
The 2016 EBE survey was a follow-up of their previous survey conducted in 2014 [2]. It was conducted among national pharmaceutical trade associations in the 28 EU Member States and Norway, Serbia, Switzerland and Turkey. It contained questions relating to eight policy areas: Availability of biological medicines, Tendering, Health Technology Assessment, International Nonproprietary Name prescribing, Internal Reference Pricing, Substitution, Interchangeability and Quotas.
Findings related to substitution, prescribing by International Nonproprietary Name (INN) and interchangeability were key. Substitution is the practice of dispensing one medicine instead of another equivalent and interchangeable medicine at the pharmacy level without consulting the prescriber. In 81% of countries surveyed, pharmacy-level substitution is prohibited. Prescribing by the INN of the active ingredient of the medicine is mandatory or recommended in a minority of the countries. However, biologicals are only included in INN prescribing in four countries. Only half of the countries surveyed have an official position on interchangeability, or switching. This practice describes a decision made by a physician to change a patient's treatment between reference product and a biosimilar, or between biosimilars.
Tendering biologicals can generate appreciable saving for payers. This practice is adopted by 81% of the countries surveyed. In half of these, switching of patients for non-medical reasons can happen, which is a concern. Most tenders are national or hospital tenders and in many cases only one supplier can win which can create a barrier to entry for competing products. This is in line with the results of a recent study that reports on the differences between usage-enhancing policies of biosimilars and generics [3].
With respect to the use of quotas, some countries with quotas in place focus on prescribing the cheapest product, while others require prescribing a certain amount of biosimilar products. In addition, in some countries, quotas mean that physicians lose freedom to prescribe.
Overall, the majority of European countries have specific policies in place that reflect the difference between biological medicines and small-molecule medicines. In addition, the prescribing physician retains a decision-making role when it comes to treatment. There have been shifts in biologicals policies and their implementation since the last EBE survey, particularly regarding substitution and interchangeability.
Editor's comment
Readers interested to learn more on pricing and reimbursement policies of biosimilars are invited to visit www.gabi-journal.net to view the following manuscripts published in GaBI Journal:
Trends and challenges in biosimilars pricing and reimbursement policies in Europe and beyond
GaBI Journal is indexed in Embase, Scopus, Thomson Reuters' ESCI, and more.
Contribute a research or review paper to GaBI Journal – an independent, peer reviewed academic journal – send us your submission here.
Related articles
Drug pricing to remain a challenge for the industry
Increasing access to biosimilars and generics in Europe
References
1. Roediger A, Freischem B, Reiland J-B. What pricing and reimbursement policies to use for off-patent biologicals in Europe? – results from the second EBE biological medicines policy survey. Generics and Biosimilars Initiative Journal (GaBI Journal). 2017;6(2):61-78. doi:10.5639/gabij.2017.0602.014
2. Acha V, Allin P, Bergunde S, Bisordi F, Roediger A. What pricing and reimbursement policies to use for off-patent biologicals? – Results from the EBE 2014 biological medicines policy survey. Generics and Biosimilars Initiative Journal (GaBI Journal). 2015;4(1):17-24. doi:10.5639/gabij.2015.0401.006
3. Do pricing and usage-enhancing policies differ between biosimilars and generics? Findings from an international survey. Generics and Biosimilars Initiative Journal (GaBI Journal). 2017;6(2):79-88. doi:10.5639/gabij.2017.0602.015
Permission granted to reproduce for personal and non-commercial use only. All other reproduction, copy or reprinting of all or part of any 'Content' found on this website is strictly prohibited without the prior consent of the publisher. Contact the publisher to obtain permission before redistributing.
Copyright – Unless otherwise stated all contents of this website are © 2018 Pro Pharma Communications International. All Rights Reserved.