The biosimilar landscape in Italy revealed
Posted 02/02/2018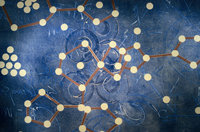 In Italy, health services are run at the regional level. To date, there has been no systematic monitoring of the uptake of biosimilars at a national or regional level. As such, the biosimilar landscape in Italy has not been well understood. However, a recent paper now provides an overview of the available real-world data relating to the patterns of use and the comparative effectiveness of biosimilars and originator biological drugs in Italy [1].
The Italian Ministry of Health recently funded a 4-year project entitled 'Assessment of short- and long-term risk−benefit profiles of biologicals through healthcare database network in Italy' [2]. This created a network of administrative healthcare databases from different Italian Local Health Units (LHUs) and regions. It aimed to evaluate the pattern of use and the comparative safety and efficacy of biological drugs for which biosimilars were available on the Italian market. This project was a valuable source of real-world data for analysis in this recent work. In addition, further studies were carried out using Italian administrative databases, to explore the switching patterns between biosimilars and originators and the clinical consequences of switching [3, 4].
Biosimilar uptake
The real-world data reveals an increasing trend in biosimilar uptake across Italy However, there is great variability across the country. Reasons for this are likely due to: different healthcare policy interventions for promoting biosimilar use adopted at a loco-regional level; different tender procedures for the purchase of originators and biosimilars by public hospitals; scepticism surrounding biosimilars; and the differences in patients' access to biological drugs.
Switching patterns
Analysis of switching patterns between biologicals in Italy has revealed that switching is frequent during the first year of treatment. Switching between drugs of the same class is common and occurred mostly between originators which should, in general, not be associated with any adverse events.
Italy compares originator and biosimilar
The Italian Ministry of Health project oversaw a population-based study to evaluate and compare the effects of erythropoiesis-stimulating agent biosimilars and originators on haemoglobinaemia in chronic kidney disease and cancer patients between 2009 and 2014. Their results demonstrated comparable effectiveness in terms of the haemoglobin levels gained after the start of treatment.
Post-marketing assessment of biosimilars needed
More biosimilars will reach the market in the upcoming years and there is a need to develop biosimilar post-marketing monitoring systems, both in Italy and internationally. These will need data supporting the long-term safety and efficacy of first generation biosimilars versus originators; further investigation and evaluation of the clinical effects of switching between biologicals; and the risk–benefit profiles of the recently marketed and complex biosimilars.
Editor's comment
Readers interested to learn more about interchangeability between generics are invited to visit www.gabi-journal.net to view the following manuscripts published in GaBI Journal:
Pharmacovigilance, traceability and building trust in biosimilar medicines
Pharmacovigilance on biologicals and biosimilars: a Danish perspective
GaBI Journal is indexed in Embase, Scopus, Thomson Reuters' ESCI, and more.
Readers interested in contributing a research or perspective paper to GaBI Journal – an independent, peer reviewed academic journal – please send us your submission here.
References
1. Trifirò G, Ingrasciotta Y, Marcianò I, Genazzani A. Biosimilars in Italy: what do real-world data reveal? Generics and Biosimilars Initiative Journal (GaBI Journal). 2017;6(3):114-9. doi:10.5639/gabij.2017.0603.023
2. Regione Siciliana Assessorato della Salute. Dipartimento per le Attivita' Sanitarie ed Osservatorio epidemiologico. La convenzione n. 32/RF-2010-2320172. Assessment of short- and long-term risk-benefit profile of biologics through healthcare database network in Italy [homepage on the Internet]. [cited 2018 Feb 2]. Available from: http://pti.regione.sicilia.it/portal/page/portal/PIR_PORTALE/PIR_LaStrutturaRegionale/PIR_AssessoratoSalute/PIR_Decreti/PIR_Decreti2015/PIR_Novembre2015/DDS%20N.%202106%20AI%206.pdf (Italian)
3. Ingrasciotta Y, Giorgianni F, Bolcato J, Chinellato A, Pirolo R, Tari DU, Troncone C, Fontana A, et al. How much are biosimilars used in clinical practice? A retrospective Italian population-based study of erythropoiesis-stimulating agents in the years 2009-2013. BioDrugs. 2015;29(4):275-84.
4. Marcianò I, Ingrasciotta Y, Giorgianni F, Bolcato J, Chinellato A, Pirolo R, et al. How did the introduction of biosimilar filgrastim influence the prescribing pattern of granulocyte colony-stimulating factors? Results from a multicentre, population-based study, from five Italian centres in the years 2009-2014. BioDrugs. 2016;30(4):295-306.
Permission granted to reproduce for personal and non-commercial use only. All other reproduction, copy or reprinting of all or part of any 'Content' found on this website is strictly prohibited without the prior consent of the publisher. Contact the publisher to obtain permission before redistributing.
Copyright – Unless otherwise stated all contents of this website are © 2018 Pro Pharma Communications International. All Rights Reserved.