EMA approves leukaemia and multiple myeloma generics
Posted 27/09/2019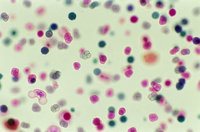 The European Medicines Agency's (EMA) Committee for Medicinal Products for Human Use (CHMP) announced on 20 September 2019 that it had recommended granting marketing authorization for hypertension and leukaemia and multiple myeloma generics.
During the CHMP's meeting of 16−19 September 2019, the committee recommended granting marketing authorizations for three generics: Arsenic trioxide Accord (arsenic trioxide), for the treatment of acute promyelocytic leukaemia; Bortezomib Fresenius Kabi (bortezomib), for the treatment of multiple myeloma and mantle cell lymphoma; and Ivozall (clofarabine), for the treatment of acute lymphoblastic leukaemia (ALL) in paediatric patients.
Arsenic trioxide Accord is a generic version of the originator product Trisenox (arsenic trioxide), which is made by Teva Pharmaceutical Laboratories (Teva), and was approved in Europe in March 2002. Trisenox is used to treat adults (aged 18 years or over) with acute promyelocytic leukaemia (APL), a rare form of leukaemia (cancer of the white blood cells) caused by a genetic 'translocation' (when there is a swap of genes between two chromosomes). The translocation affects the way the white blood cells grow, and as a result they lack the ability to use retinoic acid (vitamin A). Patients with APL are normally treated with retinoids (substances derived from vitamin A).
Bortezomib Fresenius Kabi is a generic version of Janssen-Cilag's Velcade (bortezomib), which was approved in Europe in April 2004. Velcade is used to treat multiple myeloma, a blood cancer, in previously untreated adults who cannot have high-dose chemotherapy with a blood stem-cell transplant (in combination with melphalan and prednisone), in previously untreated patients who are going to receive high-dose chemotherapy followed by a blood stem-cell transplant (in combination with dexamethasone, or with dexamethasone plus thalidomide) and in adults whose disease is getting worse after at least one other treatment and who have already had, or cannot undergo, a blood stem-cell transplant (either on its own or in combination with pegylated liposomal doxorubicin or dexamethasone).
Orphelia Pharma's Ivozall is a generic version of Genzyme's Evoltra (clofarabine), which was approved in Europe in May 2006. Evoltra is used to treat children and adults up to 21 years of age who have ALL, which is a cancer of the lymphocytes (a type of white blood cell). It is used when the disease has not responded to or has come back (relapsed) after at least two other treatments, and when no other treatment is expected to work
Related article
Generics applications under review by EMA – July 2019
Permission granted to reproduce for personal and non-commercial use only. All other reproduction, copy or reprinting of all or part of any 'Content' found on this website is strictly prohibited without the prior consent of the publisher. Contact the publisher to obtain permission before redistributing.
Copyright – Unless otherwise stated all contents of this website are © 2019 Pro Pharma Communications International. All Rights Reserved.