Mylan moving ahead
Posted 18/06/2012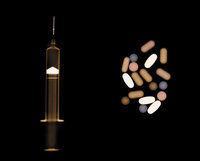 Three announcements in three days, in four different countries―Mylan is continuing to make progress in generics.
Launch of generic lamivudine in Italy and UK
On 6 June 2012, Mylan announced that its Italy and UK-based subsidiaries had launched lamivudine film coated tablets, 150 mg and 300 mg. This product is the generic version of GlaxoSmithKline's Epivir tablets, indicated as part of antiretroviral (ARV) combination therapy for the treatment of HIV-infected adults and children. This is the first generic HIV treatment to be available from Mylan in Europe.
Mylan CEO, Ms Heather Bresch commented, 'we are excited that we can now bring our passion and experience in this important area to the European markets with the launch of lamivudine, further delivering on our commitment to providing high quality and affordable medicines to patients around the world.'
Lamivudine tablets had sales of approximately Euros 12.5 million in Italy and sales of approximately Euros 3.4 million in the UK for the 12 months ending 31 March 2012, according to IMS Health.
Mylan Canada receives approval for generic bosentan
Also on 6 June 2012, Mylan announced that its Canadian subsidiary, Mylan Pharmaceuticals ULC, had received approval from Health Canada for Mylan-Bosentan tablets, 62.5 mg and 125 mg. Mylan-Bosentan is the generic version of Tracleer, used for the treatment of pulmonary arterial hypertension. According to IMS Health, bosentan had Canadian sales equivalent to Euros 29.5 million for the 12 months ending 31 March 2012.
'Providing Canadians access to high quality, affordable medicines is our primary goal,' said Mr Dick Guest, Mylan Canada's President and CEO. 'By providing access to more affordable generic drugs, Mylan helps to reduce the burden on our healthcare system, benefiting all Canadians.'
Currently, Mylan Canada has 38 product applications pending Health Canada approval. In Canada, generic drugs cost consumers an average of 60% less than their brand name counterparts.
Mylan settles litigation with Teva
Then, on 8 June 2012 Mylan announced that its subsidiary had resolved all litigious disputes with Teva concerning Mylan's abbreviated new drug application (ANDA) for generic modafinil tablets, 100 mg and 200 mg. Modafinil is indicated to improve wakefulness in adult patients with excessive sleepiness associated with narcolepsy, obstructive sleep apnoea and shift work disorder.
According to the terms of the agreement with Teva, Mylan can launch modafinil on 10 August 2012, which is prior to the expiry of Teva's 180-day marketing exclusivity period. Other details of the settlement are confidential, and the agreement is subject to review by the US authorities.
Modafinil tablets had US sales of US$1.2 billion for the 12 months ending 31 March 2012, according to IMS Health.
Related articles
Mylan poised to enter generic inhalers market
Mylan re-brands Matrix Labs to enter Indian market
Mylan's attempt to stop Ranbaxy's Lipitor exclusivity fails