Teva won't sell generic atorvastatin
Posted 08/06/2012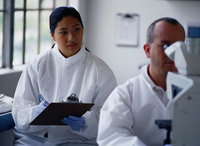 Teva has decided not to market its own generic version of Lipitor (atorvastatin), Pfizer's blockbuster cholesterol-lowering drug that recently came off patent. The decision comes despite the fact that FDA granted tentative approval for Teva's generic version of atorvastatin at the end of 2011. Teva America's CEO, Mr William Marth told The Economic Times, 'we've made a really hard choice on not launching atorvastatin.' He forecasts that the decision not to launch certain products such as atorvastatin and simvastatin will cost the firm about US$150 million.
Teva added that the decision was based on the fact that the company only had generic atorvastatin available in a 30-tablet bottle, as well as being part of the company's strategy to optimise resources as atorvastatin would have taken up a major part of its active pharmaceutical ingredient and oral dosage facility. The company also said that the market for generic atorvastatin is more crowded than it had expected, with eight companies planning generic versions of Lipitor. The drug, which had annual sales of US$13 billion, lost its patent protection in November 2011. Mr Marth, however, did not rule out that Teva might launch their generic atorvastatin some time in the future.
Ranbaxy Laboratories (Ranbaxy) has made about US$600 million from selling generic atorvastatin during the 180-day exclusivity period it was granted by FDA for being the first to file a complete abbreviated new drug application. This exclusivity ended on 5 June 2012, opening the market to other players such as Actavis Group, Aurobindo Pharma, Dr Reddy's and Mylan.
Teva has, reportedly, made deals with two Indian firms, Dr Reddy's and Ranbaxy, to be paid to stay out of the market. The Israeli company has already made about US$300 million as part of the agreement it made with Ranbaxy in November 2011 [1]. Both Aurobindo and Dr Reddy's are still awaiting FDA approval for their generic versions.
Related articles
Ranbaxy gets FDA approval and launches generic atorvastatin
Generic atorvastatin may be better than Crestor
Sanofi France to make generic atorvastatin
Ranbaxy launches generic atorvastatin in South Africa
Reference
1. GaBI Online - Generics and Biosimilars Initiative. Generic atorvastatin partnership [www.gabionline.net]. Mol, Belgium: Pro Pharma Communications International; [cited 2012 Jun 8]. Available from: www.gabionline.net/Generics/News/Generic-atorvastatin-partnership
Source: Bloomberg, Globes, The Economic Times