APPG reports on drug shortages and MHRA bans unlicensed stock trading
Posted 25/05/2012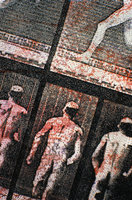 On 14 May 2012, the All-Party Pharmacy Group (APPG) published the results of its inquiry into drug shortages in the UK. In response to this the Medicines and Healthcare products Regulatory Agency (MHRA) has decided to ban unlicensed stock trading by pharmacists.
The UK has been experiencing shortages of NHS prescription medicines for four years. APPG attributes these shortages to be principally caused by the export of medicines intended for the UK market to other EU countries, which is legal according to EU 'free movement of goods' laws.
In its report into UK drug shortages APPG reiterated its belief that the parallel export of medicines intended for the UK market is undermining the effective functioning of the UK medicines supply chain and putting patients' well-being at risk.
APPG, while acknowledging that European law provides for the free movement of goods across borders within the EU, there is also scope to exempt certain goods if their free movement threatens public health. They are therefore advocating that the government needs to consider the use of this exemption in the best interests of UK patients.
In response to the report by APPG, MHRA has made a decision to repeal section 10(7) of the Medicines Act 1968―more widely known as the 5% rule―which pharmacies without a wholesale dealer's licence rely on to trade small volumes of medicines to other healthcare providers, such as pharmacies and doctors' surgeries. The change comes into effect in July 2012. From which date, pharmacies without a wholesale dealer's licence will only be able to trade medicines to enable the provision of healthcare services, not for commercial reasons.
The Association of the British Pharmaceutical Industry (ABPI) welcomed the MHRA's ban on unlicensed stock trading and praised the 'positive effect' the move would have on the UK healthcare system. ABPI Chief Executive, Mr Stephen Whitehead welcomed MHRA's decision as a good 'first step', suggesting that it could help to alleviate stock shortages by preventing pharmacies without licences from trading medicines abroad. However, the association believes that the action should go much further, and is calling for pharmacy wholesaling and dispensing activities to be legally separated so that pharmacies have to prioritise patients in the UK above wholesaling when drugs are in short supply.
After Germany, Britain has the second highest number of wholesale dealer licences in Europe, and as a result there are more parties within the UK medicines supply chain with the ability to export medicines than almost any other state in the EU. So perhaps the issue is not whether to separate the wholesale and dispensing activities of pharmacists, but perhaps to limit the number of wholesale licences that are issued or indeed to put a cap on the amount of drugs that may be exported, especially if these are drugs in short supply.
Related articles
Drug shortage woes continue in the UK
UK drug shortages are far from being solved
UK drug shortages continue to affect pharmacists and patients
Members of parliament to hold inquiry into UK drug shortages