NeuClone progress with ustekinumab and trastuzumab biosimilars
Posted 10/01/2020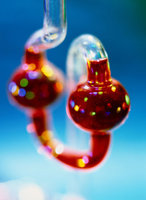 Australian biosimilars firm NeuClone has started a phase I trial of their proposed ustekinumab biosimilar and announced positive results from a trial of their trastuzumab biosimilar.
Ustekinumab is a monoclonal antibody treatment for the skin condition psoriasis. It has also been approved to treat inflammatory bowel disease in Europe and the US. It has been marketed by Janssen Immunology (a Johnson & Johnson company) as Stelara, which has a list price in the US of over US$11,000 per month.
NeuClone announced plans to begin a phase I trial for its ustekinumab biosimilar in May 2019 [1]. It was revealed in October 2019 that the trial had begun in Australia. The single-dose, double-blind, randomized study is being held across multiple sites, with over 200 healthy volunteers.
The aim of the study is to confirm equivalent pharmacokinetics (PKs) and safety to the reference drug. The biosimilar, named NeuLara, is NeuClone's second biosimilar to enter clinical development. It is being developed for the treatment of plaque psoriasis, psoriatic arthritis, Crohn's disease and ulcerative colitis.
Noelle Sunstrom, CEO of NeuClone, said: 'Following several years establishing NeuClone as a leading biosimilar company, NeuLara's entry into clinical development demonstrates our ability to advance multiple biosimilar products that will provide greater access to affordable, life-changing medicines, globally'.
The clinical trial is being conducted under the Australian Therapeutic Goods Administration Clinical Trial Notification scheme, which offers a streamlined approach and is supported by the European Medicines Agency and the US Food and Drug Administration.
In December 2019, NeuClone announced the positive trial results for their trastuzumab biosimilar. Trastuzumab is a monoclonal antibody used to treat human epidermal growth factor receptor 2 (HER2)-positive breast cancer. The highly successful drug has been marketed as Herceptin by Genentech.
NeuClone announced that their biosimilar version met all primary and secondary endpoints in a phase I clinical trial. The trial involved 100 healthy volunteers in Australia and showed similar PK and safety with US- and EU-licensed reference products.
The product, like NeuLara, is being developed with the Serum Institute of India. If successful it will be marketed as NeuCeptin, however, the company have not yet stated whether they intend to move to a phase III trial. In their statement, they noted that phase III trials are not required for regulatory clearance and that no biosimilars found to be highly similar in analytical and PK studies have failed to gain approval in Australia, Canada, EU and the US.
'Positive results from the NeuCeptin trial reflect our dedication to providing high quality, affordable biologics to a greater number of patients', said Dr Noelle Sunstrom. 'Pharmacokinetics are pivotal to the demonstration of biosimilarity and these successful results greatly de-risk this particular program and also validate NeuClone and Serum Institute's development approach to be replicated for many biosimilars in our pipeline'.
Related articles
Trastuzumab biosimilar Herzuma approved in Canada
Mylan launches first trastuzumab biosimilar in Australia
Alvotech signs agreement for ustekinumab biosimilar Stelara in Japan
Reference
1. GaBI Online - Generics and Biosimilars Initiative. NeuClone to start phase I trial for ustekinumab biosimilar [www.gabionline.net]. Mol, Belgium: Pro Pharma Communications International; [cited 2020 Jan 10]. Available from: www.gabionline.net/Biosimilars/News/NeuClone-to-start-phase-I-trial-for-ustekinumab-biosimilar
Permission granted to reproduce for personal and non-commercial use only. All other reproduction, copy or reprinting of all or part of any 'Content' found on this website is strictly prohibited without the prior consent of the publisher. Contact the publisher to obtain permission before redistributing.
Copyright – Unless otherwise stated all contents of this website are © 2020 Pro Pharma Communications International. All Rights Reserved.