Lupin and Neuclone biosimilars agreement
Posted 10/06/2011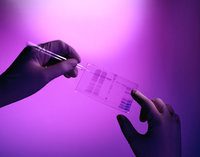 Indian generics manufacturer Lupin Pharmaceuticals has signed an agreement with Australian biotech firm NeuClone to access cell line technology to be used to develop biosimilar drugs targeting cancer.
The agreement involves transfer of technology, with NeuClone offering an exclusive proprietary mammalian Chinese hamster ovary cell line that will show a specific recombinant protein of interest in oncology to Lupin. This will also mean that scientific research staff from the Lupin Biological Research Programme will work with NeuClone at their facility.
Lupin is aggressively pursuing biosimilars and already has a separate research facility, with about 100 scientists, focused on biotechnology. The company expects in the next five years that 5-7% of its business will come from biosimilars and expects to have its first biosimilar on the market in 2012.
Recent estimates by IMS Health expect the global biosimilars market to exceed US$2 billion annually by 2015 [1], therefore, it is no wonder that most generic manufacturers and many originator companies are taking an interest in this lucrative area of the pharmaceutical market.
Reference
1. GaBI Online - Generics and Biosimilars Initiative. Generics and biosimilars to drive down drug spending [www.gabionline.net]. Mol, Belgium: Pro Pharma Communications International; [cited 2011 June 10]. Available from: www.gabionline.net/Pharma-News/Generics-and-biosimilars-to-drive-down-drug-spending