Saudi Arabian guidelines for biosimilars
Posted 08/07/2011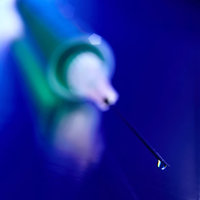 The Saudi Food and Drug Authority (SFDA) is the authority that oversees all drug manufacturing, trade, and registration in Saudi Arabia.
The SFDA is in charge of licensing of the manufacture, import, export, distribution, promotion and advertising of medications, as well as assessing the safety, efficacy and quality of medications, and issuing marketing authorisations.
The SFDA also carries out inspections and surveillance of manufacturers, importers, wholesalers and dispensers of medicines; controls promotion and advertising of medicines; and provides independent information on medicines to professionals and the public.
In Saudi Arabia, final guidelines covering biosimilars were published by the SFDA in December 2010.
Overarching guideline
This guideline covers all biosimilar products:
Guidelines on biosimilars version 1.1
12 December 2010
www.sfda.gov.sa/NR/rdonlyres/CB28C6AF-79CD-4412-8801-35AEDEED0183/0/Guidelinesonbiosimilars_v11.pdf
The guideline also contains separate chapters on specific biosimilar products including insulin, interferons, erythropoietin, granulocyte colony stimulating factor and growth hormone.
Related article