Ranbaxy may sell its generic atorvastatin exclusivity
Posted 02/09/2011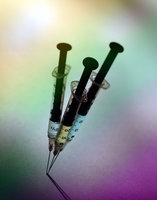 According to Credit Suisse analysts, Ranbaxy Laboratories (Ranbaxy) may sell its rights to make a generic version of Pfizer's cholesterol blockbuster Lipitor (atorvastatin), should it look unlikely to gain FDA approval in time for the planned November 2011 launch.
There is much at stake. Lipitor has been the world's biggest-selling drug for the last 10 years, generating sales of US$10.8 billion in 2010 alone. The US patent on Lipitor is due to expire in November 2011 opening the market up to generics [1].
In 2008, Pfizer reached an agreement with Indian generics manufacturer Ranbaxy, giving it a licence to sell atorvastatin in the US as of 30 November 2011 [2]. The Daiichi Sankyo subsidiary will also have exclusivity for 180 days before other drugmakers can enter the market due to its first-to-file with the FDA status.
The only problem is that Ranbaxy has still not received approval for its generic atorvastatin due to good manufacturing practice (GMP) problems identified by FDA at its Dewas and Paonta Sahib manufacturing plants.
FDA introduced an import ban on 30 products from Ranbaxy back in 2008 when GMP violations were not corrected to the agency's satisfaction at the two Indian facilities. Then in early 2009, FDA halted review of drug applications for drugs manufactured at the Paonta Sahib plant, alleging Ranbaxy had falsified data.
Bloomberg reports that federal prosecutors are negotiating a dispute settlement that may cost Ranbaxy more than US$1 billion in order to clear the way for regulatory approval of its generic atorvastatin. This could provide a light at the end of the tunnel for Ranbaxy and would hopefully come in time for the November 2011 launch of its generic atorvastatin.
If the November 2011 deadline is not met, Credit Suisse analysts believe that Ranbaxy may postpone the release of its generic atorvastatin. This would also delay the timeline for other generics manufacturers wanting to sell their own generic versions, as Ranbaxy's 180-day exclusivity period does not start until it begins commercial marketing.
This would benefit Watson Pharmaceuticals, which negotiated with Pfizer to begin selling a so-called authorised generic from 30 November 2011.
Alternatively, if Ranbaxy anticipates a lengthy delay, it may waive exclusivity in exchange for payment from a rival generics drugmaker, according to Credit Suisse.
This would not be the first time Ranbaxy has entered into such an agreement. In 2010 the company received such a payment from Boehringer Ingelheim for relinquishing its 180-day exclusivity on the generic version of prostate treatment Flomax (tamsulosin).
Ranbaxy has not given up hope yet. The company already markets generic atorvastatin in Canada and South Africa and has stated that it is working with regulators to resolve outstanding questions and that it also intends to move manufacturing of generic atorvastatin to New Jersey, USA [3].
Related articles
Pfizer seeks 6-month paediatric exclusivity for Lipitor
Ranbaxy to pay FDA to end impasse on manufacturing ban
References
1. GaBI Online - Generics and Biosimilars Initiative. Ranbaxy launches generic atorvastatin in South Africa [www.gabionline.net]. Mol, Belgium: Pro Pharma Communications International; [cited 2011 September 02]. Available from: www.gabionline.net/Generics/News/Ranbaxy-launches-generic-atorvastatin-in-South-Africa
2. GaBI Online - Generics and Biosimilars Initiative. Mylan's attempt to stop Ranbaxy's Lipitor exclusivity fails [www.gabionline.net]. Mol, Belgium: Pro Pharma Communications International; [cited 2011 September 02]. Available from: www.gabionline.net/Generics/News/Mylan-s-attempt-to-stop-Ranbaxy-s-Lipitor-exclusivity-fails
3. GaBI Online - Generics and Biosimilars Initiative. Mylan tries to block Ranbaxy's Lipitor exclusivity [www.gabionline.net]. Mol, Belgium: Pro Pharma Communications International; [cited 2011 September 02]. Available from: www.gabionline.net/Generics/News/Mylan-tries-to-block-Ranbaxy-s-Lipitor-exclusivity