Pfizer and US pharmacies fight counterfeit medicines
Posted 07/10/2011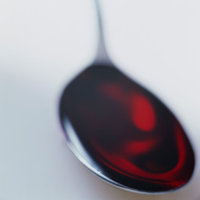 Pfizer and the US National Association of Boards of Pharmacy (NABP) announced on 29 September 2011 that they have launched a new effort to draw attention to the risks associated with counterfeit drugs and to help patients learn how to buy medicines online safely.
Falsified medicines are fake medicines that pass themselves off as real, authorised medicines. They may harm patients with incorrect doses, be contaminated, contain ingredients of low quality, be mislabelled with respect to their identity or source or have fake packaging or the wrong ingredients. They may deprive patients of life-saving medications, allowing disease to spread, especially in developing countries where the incidence of counterfeit drugs is considerably higher than in the developed countries of the world. They have been described as 'silent killers', either because they are devoid of effect or because they contain toxic substances that may harm, or even kill, those who take them [1].
All types of medicines—brand-name, OTC and generics—can be and have been counterfeited, including medicines for cancer, high cholesterol, hypertension, allergies, infections and pain management. Pfizer has confirmed the presence of counterfeit Pfizer medicines in at least 101 countries. Pfizer's erectile dysfunction drug Viagra (sildenafil citrate) is among the most commonly counterfeited medicines.
Worldwide sales of counterfeit medicines were estimated to exceed US$75 billion in 2010, an increase of 90% since 2005. During 2010, one in six Americans purchased medicines on the Internet, 'potentially exposing them to harmful counterfeits', according to Pfizer and NABP. In 2010, seizures of fake medicines increased by 170% (US$5.6 million) compared to 2005 (US$2.1 million).
The phenomenon is not just limited to the US, the sale of fake medicines has also become a huge concern for Europe, where seizures have increased by 400% since 2005 [1]. This has prompted the EU to introduce a new law to prevent fake medicines from entering the supply chain, which came into force on 21 July 2011. EU Member States will have to start applying its measures from 2 January 2013 [2]. Internet sales will also be covered by the law, which introduces new safety and traceability measures, as well as sanctions against counterfeiters [1].
In a recent crackdown co-ordinated by Interpol, more than US$7.7 million worth of counterfeit drugs were seized across the globe. In the US, Customs and Border Protection officers seized 8,000 tablets of counterfeit tadalafil, an erectile dysfunction drug, at a shipping facility in Cincinnati, Ohio, USA. The shipment was labelled 'harmless generic medicine' and had been shipped from India.
'Counterfeiters who sell fake medicines online prey on ingrained online buying behaviour, in which consumers disregard warning signs, and prioritise price and convenience.' said Ms Carmen Catizone, Executive Director, NABP. 'As a result, counterfeiters sell fake medicines through deceptive practices and typically don't insist that patients provide a valid prescription, which is required by law.'
On top of the health risks, obtaining drugs via the Internet can also expose patients to identity theft or credit card fraud, according to Mr Nimo Ahmed, Acting Head of Enforcement at the UK's Medicines and Healthcare products Regulatory Agency.
Related articles
Pakistani immigrants may confuse generics with counterfeit drugs
Safe supplies consortium hard at work
Tackling counterfeit drugs in China
EGA welcomes MEPs decisions on falsified medicines and pharmacovigilance reports
References
1. GaBI Online - Generics and Biosimilars Initiative. Falsified medicines law approved by European Parliament [www.gabionline.net]. Mol, Belgium: Pro Pharma Communications International; [cited 2011 October 7]. Available from: www.gabionline.net/Policies-Legislation/Falsified-medicines-law-approved-by-European-Parliament
2. GaBI Online - Generics and Biosimilars Initiative. European Commission publishes new rules on falsified medicines [www.gabionline.net]. Mol, Belgium: Pro Pharma Communications International; [cited 2011 October 7]. Available from: www.gabionline.net/Policies-Legislation/European-Commission-publishes-new-rules-on-falsified-medicines
Source: Actavis, NABP, Pfizer