Biosimilar user fees proposal under review
Posted 21/10/2011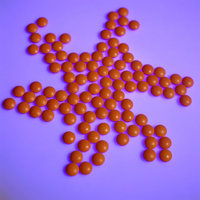 Proposals over biosimilar user fees appear to have been ratified by stakeholders and a proposal is now under review by the US Department of Health and Human Services.
Both Department of Health and Human Services (HHS) and the White House's Office of Management and Budget (OMB) must review any proposal that the FDA and representatives from the drug industry have ratified before it is introduced to Congress [1].
Drugmakers have met regularly with FDA to try to agree on a biosimilar user fee programme. Negotiators reached a tentative agreement on fee levels and performance goals in September 2011 [2].
The proposed agreement commits FDA to hold up to five meetings with biosimilar applicants prior to submission. The first meeting would be free, with subsequent meetings, requiring drugmakers to pay a biosimilar product development fee, set at 10% of each year's prescription drug marketing application fee.
FDA has also proposed goals of reviewing 70% of biosimilar applications within 10 months by 2013, increasing to 90% by 2017 [2].
The Biologics Price Competition and Innovation (BPCI) Act of 2009 was signed into law by President Barack Obama in March 2010. This law included a legal pathway for the approval of biosimilars in the US.
FDA outlined some of the requirements it intends to include in its biosimilars approval process in an article published in August 2011 in the New England Journal of Medicine [3]. However, formal guidance has still not been issued by FDA However, biosimilars manufacturers are still waiting for FDA to provide formal guidance for the abbreviated pathway for biosimilars. The agency has stated that it hopes to issue the first of what will be several guidance documents on biosimilars before the end of 2011 [4].
What happens next?
After the HHS and OMB review the agreement, FDA must submit its proposal for creating biosimilar user fees to Congress by 15 January 2012. Congress is expected to enact a biosimilar user fee bill in 2012 along with the Prescription Drug User Fee Act reauthorisation.
Related articles
Biosimilars user fees as high as brand-name fees
Does industry support biosimilar user fees in the US?
References
1. Pittman D. Biosimilar user fee talks wrapped up, now under HHS review. Drug Industry Daily. 2011 Sept 30;10:192. Available from: fdanews.com/newsletter/article?issueId=15121&articleId=140434
2. GaBI Online - Generics and Biosimilars Initiative. Biosimilar user fee levels and performance goals for the FDA [www.gabionline.net]. Mol, Belgium: Pro Pharma Communications International; [cited 2011 October 21]. Available from: www.gabionline.net/Biosimilars/News/Biosimilar-user-fee-levels-and-performance-goals-for-the-FDA
3. Kozlowski S, Woodcock J, Midthun K, Sherman RB. Developing the Nation's biosimilars program. N Engl J Med. 2011;365:385-8.
4. GaBI Online - Generics and Biosimilars Initiative. FDA and biosimilars: process update [www.gabionline.net]. Mol, Belgium: Pro Pharma Communications International; [cited 2011 October 21]. Available from: www.gabionline.net/Biosimilars/General/FDA-and-biosimilars-process-update