Rituximab biosimilar successfully produced in plants
Posted 21/10/2011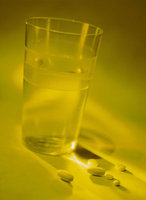 iBio, a leader in the plant-made pharmaceutical field, announced on 5 October 2011 that it had successfully expanded the use of its technology to biosimilar monoclonal antibodies (mAbs) by producing rituximab in non-transgenic green plants.
The company's iBioLaunch technology has previously been used for the production of viral antigens for vaccines and replacement protein biotherapeutics such as alpha-galactosidase, alpha-1 antitrypsin and C1 esterase inhibitor.
Rituximab is a chimeric mouse-human mAb that binds to the CD20 antigen presented on the B-cell surface. It is indicated for treatment of lymphomas, autoimmune diseases and transplant rejection.
iBio's research scientists developed a novel vector system for multi-chain proteins in order to express the heavy and light antibody chains in whole plants. The expression of rituximab in plants resulted in a balanced expression of heavy and light chains which self-assembled into the appropriate antibody structure. This was then purified from the plant tissue.
Testing showed that plant-produced rituximab was able to demonstrate the same antigen recognition and target cell cytotoxicity observed with rituximab manufactured in mammalian cells.
Senior Vice President at iBio Dr Terence Ryan said, 'the production of functional rituximab in plants suggests that many if not all monoclonal antibodies can be produced using the iBioLaunch system.'
This development could pave the way for cheaper production of biosimilar mAbs and provide potential competition to Roche's originator brands Rituxan and MabThera. Rituximab ranks among the top 10 biological drugs in Europe, with 2010 sales estimated to be around US$1.7 billion [1].
With sales in the billions it is not surprising that, despite the fact that the patent on rituximab does not expire until 2015, manufacturers are already working on biosimilars. Sandoz, the generic drug division of Swiss drug giant Novartis AG, announced already in January 2011 that it had started a phase II clinical trial for a biosimilar version of rituximab [2] and Teva is also reportedly running trials [3].
Related articles
Quality attributes changes for rituximab
Acceptable changes in quality for glycosylated biologicals
References
1. GaBI Online - Generics and Biosimilars Initiative. The market for global and European biosimilars [www.gabionline.net]. Mol, Belgium: Pro Pharma Communications International; [cited 2011 October 21]. Available from: www.gabionline.net/Biosimilars/Research/The-market-for-global-and-European-biosimilars
2. GaBI Online - Generics and Biosimilars Initiative. Sandoz announces biosimilar rituximab [www.gabionline.net]. Mol, Belgium: Pro Pharma Communications International; [cited 2011 October 21]. Available from: www.gabionline.net/Biosimilars/News/Sandoz-announces-biosimilar-rituximab
3. GaBI Online - Generics and Biosimilars Initiative. Slow progress towards biosimilar approval in US [www.gabionline.net]. Mol, Belgium: Pro Pharma Communications International; [cited 2011 October 21]. Available from: www.gabionline.net/Policies-Legislation/Slow-progress-towards-biosimilar-approval-in-US