Samsung makes biosimilars deal with Biogen Idec
Posted 16/12/2011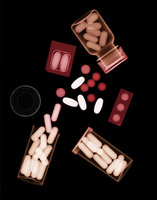 Korean electronics giant Samsung announced on 6 December 2011 that it had entered into a biosimilars joint venture with US biotechnology company Biogen Idec (Biogen).
The deal involves Samsung's newly formed Samsung Biologics unit and the companies have pledged to invest US$300 million to establish the joint venture, which will develop, manufacture and market biosimilars.
Samsung will own 85% of the joint venture and take a leading role in the new company, which will be based in Korea. Biogen will contribute 15% stake as well as its expertise in protein engineering and biologicals manufacturing.
Already back in 2009 Samsung described biosimilars as a business in which it aimed to grow strategically and would participate in 'aggressively'. The company backed up these statements with an investment of US$389 million in biosimilars over the following five years.
Samsung made a deal back in February 2011 with contract research organisation Quintiles to provide biologicals manufacturing and biosimilars development. This latest deal with Biogen brings Samsung closer to its goal of generating US$1.8 trillion a year from biopharmaceuticals by 2020 [1].
Dr Tae-Han Kim, CEO of Samsung Biologics, commenting on the deal with Biogen 'we are taking a significant step toward becoming a major player in the biopharmaceutical industry and investing in an important growth engine for our company.'
South Korea has a long history in manufacturing biologicals and a regulatory pathway for biosimilars was introduced in 2009. The South Korean Government has also pledged to promote the biosimilars' industry in order to make South Korea a market leader. The government is providing both financial and institutional support and is aiming to take a 22% share of the global market by 2020 [2].
Related articles
Boehringer Ingelheim joins other Big Pharma going into biosimilars
Partnerships will drive biosimilar development
References
1. GaBI Online - Generics and Biosimilars Initiative. Mobile phone maker Samsung to enter biosimilars market [www.gabionline.net]. Mol, Belgium: Pro Pharma Communications International; [cited 2011 December 16]. Available from: www.gabionline.net/Biosimilars/News/Samsung-to-enter-biosimilars-market
2. GaBI Online - Generics and Biosimilars Initiative. Biosimilars boost for South Korea [www.gabionline.net]. Mol, Belgium: Pro Pharma Communications International; [cited 2011 December 16]. Available from: www.gabionline.net/Biosimilars/News/Biosimilars-boost-for-South-Korea