Successful completion of biosimilar infliximab programme
Posted 17/02/2012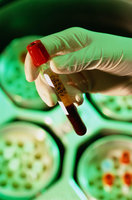 South Korean biotechnology company Celltrion announced on 1 February 2012 the successful completion of the company's clinical programme for its (CT-P13) biosimilar of Johnson & Johnson's rheumatoid arthritis blockbuster Remicade (infliximab).
Clinical trials for Celltrion's infliximab biosimilar have been carried out at 100 hospitals in 19 different countries during 2010 and 2011, 874 patients (257 patients in phase I; 617 patients in phase III) were followed for approximately one year during treatment of their rheumatoid arthritis with Remicade or Celltrion's infliximab biosimilar.
The results from the trials of Celltrion's biosimilar proved that it was equivalent in terms of efficacy, safety and drug dynamics to the reference biological (Remicade). The results also demonstrated that there were no significant differences in terms of pharmacokinetics between the biosimilar and the originator.
This will be Celltrion's first biosimilar and Celltrion is preparing to file for Korean Food and Drug Administration approval during February 2012.
After that, the company plans to register the product in emerging markets in Asia and Central/South America, where there are no patents on Remicade. To obtain approval in developed markets, Celltrion will hand in clinical trial reports to EMA. Approval can be obtained after a 12-month review process, and the product will likely be launched in phases from 2013 in some EU countries where patents on Remicade are not in force.
With the successful completion of global clinical trials for CT-P13, which were conducted under prior consultation with EMA and received investigational new drug approval from the agency, chances have increased that Celltrion will launch the world's first antibody biosimilar that meets global standards.
Celltrion, as a contract manufacturing organisation, has an agreement with US-based generics major Hospira to develop and market eight biosimilars, including infliximab [1].
Infliximab is a monoclonal antibody, which works by binding to tumour necrosis factor-alpha (TNF-α). TNF-α is a chemical messenger (cytokine) and a key part of the autoimmune reaction. The drug is a major earner for Johnson & Johnson and had sales of US$8 billion in 2010.
South Korea is expected to emerge as a global leader in biosimilar research and development. The main reasons for this include the fact that South Korea has a long history in manufacturing biologicals [1], but also the fact that South Korea has no patent issues and possesses advanced R & D capability [2]. The Korean Government has also initiated a special programme for biosimilar development and has set up a fund to support this programme [1].
South Korea's healthcare market is also expected to expand significantly over the coming years mainly due to the ageing population, with spending rising an average 17.3% a year in US$ terms, from US$58.9 billion in 2009 to US$130.8 billion in 2014 [1].
Related article
Hospira looks to biosimilars and increased use of generics for growth
References
1. GaBI Online - Generics and Biosimilars Initiative. South Korea to emerge as global leader in biosimilar R & D [www.gabionline.net]. Mol, Belgium: Pro Pharma Communications International; [cited 2012 Feb 17]. Available from: www.gabionline.net/Biosimilars/News/South-Korea-to-emerge-as-global-leader-in-biosimilar-R-D
2. GaBI Online - Generics and Biosimilars Initiative. Korean biopharma: special programme for biosimilars [www.gabionline.net]. Mol, Belgium: Pro Pharma Communications International; [cited 2012 Feb 17]. Available from: www.gabionline.net/Biosimilars/News/Korean-biopharma-special-programme-for-biosimilars