Generic rosuvastatin approved in Canada
Posted 23/03/2012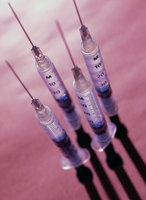 Generics giant Mylan Pharmaceuticals (Mylan) announced on 15 March 2012 that it had received approval from Health Canada for a generic version of AstraZeneca's leading cholesterol drug Crestor (rosuvastatin). The approval covers tablets in 5, 10, 20 and 40 mg strengths.
Rosuvastatin is used for the management of primary hypercholesterolaemia, mixed dyslipidaemia and familial hypercholesterolaemia. According to IMS Health, Crestor had Canadian sales of approximately CA$742 million during 2011.
Mr Dick Guest, President of Mylan Canada said that the generics manufacturer was 'very pleased to introduce Mylan-Rosuvastatin to the Canadian market,' adding that 'not only does this introduction provide Canadians with access to our quality medicine, it does so at a substantially lower cost.' According to the Canadian Heart and Stroke Foundation, about 40% of Canadians have high blood cholesterol, equating to about 10 million Canadian citizens [1].
In Canada, generic drugs cost consumers an average of 60% less than their brand-name counterparts.
Due to an absence of patent extensions for Crestor in Canada, the patent protecting the molecule will expire in July 2012. In the US the patent has been extended by three and a half years and will expire in 2016. In Germany and UK, the 5-year extensions on the rosuvastatin active ingredient patent will expire in June 2017.
Although good news for Mylan, there may not be so much room for generic rosuvastatin to take a chunk of the massive statin pie, due to generic atorvastatins already on the market. A clinical trial carried out by AstraZeneca indicated that Crestor (rosuvastatin) showed no statistically significant benefit over Pfizer's Lipitor (atorvastatin), for which generics have existed since patents expired in November 2011 [2].
Related articles
Pfizer settles with Teva but clashes with Watson over generics
Sun gains tentative approval for generic Crestor
References
1. Heart and Stroke Foundation. Statistics [page on internet] c2012 Heart and Stroke Foundation, Canada [cited 2012 Mar 23]. Available from: www.heartandstroke.com/site/c.ikIQLcMWJtE/b.3483991/k.34A8/Statistics.htm
2. GaBI Online - Generics and Biosimilars Initiative. Generic atorvastatin may be better than Crestor [www.gabionline.net]. Mol, Belgium: Pro Pharma Communications International; [cited 2012 Mar 23]. Available from: www.gabionline.net/Generics/Research/Generic-atorvastatin-may-be-better-than-Crestor
Source: generics web, Mylan