FDA approves first generics to treat high blood pressure and kidney disease
Posted 13/04/2012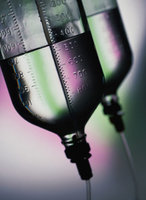 On 2 April 2012, Teva Pharmaceutical Industries (Teva) announced that it had launched generic versions of sanofi-aventis' high blood pressure treatments Avapro (irbesartan) and Avalide (irbesartan and hydrochlorothiazide) in the US.
Irbesartan is used alone or in combination with other medications, such as hydrochlorothiazide, to treat high blood pressure. It is also used to treat kidney disease and high blood pressure in patients with type 2 diabetes. The drug works by blocking the action of certain natural substances that constrict the blood vessels, allowing the blood to flow more smoothly and the heart to pump more efficiently.
According to the Centers for Disease Control and Prevention, about 76.4 million people aged 20 years and older have high blood pressure in the US. Therefore, it is not surprising that Avapro and Avalide had annual sales of US$464 million and US$124 million respectively in the US, according to IMS Health.
As the first company to file Abbreviated New Drug Applications for both of these products, Teva will now enjoy a 180-day period of marketing exclusivity before other generics can enter the market.
Related article