Hospira recalls overfilled hydromorphone hydrochloride vials
Posted 01/06/2012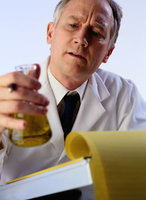 Hospira first alerted FDA in April and May 2012 of overfilled cartridges containing morphine and hydromorphone. Subsequent investigation by the company has revealed that as many as 280 batches of 15 different Carpuject pre-filled cartridge products, which were manufactured between June 2010 and February 2012, could have contained more medication than is stated on the label [1].
FDA has sent out a second alert [2] in which it says that some of the syringes may contain more than twice the labelled dosage. According to a list on the FDA website, the affected treatments include everything from the morphine products to naloxone hydrochloride, which reverses the effects of opioids, to heparin and heparin lock.
In view of the fact that a recall could cause immediate shortages of the affected products listed on the FDA website, FDA is recommending pharmacists and healthcare providers to visually check the potentially affected syringes before use to make sure the drugs are administered correctly. Hospira has issued photographs of different volumes of solutions in its Carpuject products. These show how easy it might be to fill the Carpuject with the wrong volume, or to inject the wrong volume of product using a Carpuject. A factory pre-filled Carpuject could be intended to deliver any volume between 0.5 and 5.0 mL.
If a Carpuject pre-filled cartridge contains a greater volume of liquid than described by the label, healthcare providers should not use it and should return it to Hospira.
The company has announced a series of manufacturing and quality control management changes and has declared its intention to get on top of problems. However, this is now the latest in a series of production problems which began last year, and the company's fourth plant to become involved.