WHO guidelines on biosimilars: case studies and discussion highlights
Posted 18/06/2012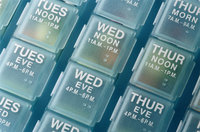 The experiences and progress of different countries in implementing WHO guidelines on evaluating biosimilars were the focus of a workshop hosted jointly by WHO and Korea Food and Drug Administration (KFDA).
The WHO Guidelines on evaluation of Similar Biotherapeutic Products (SBPs) [1] were formally adopted in October 2009 with a view towards ensuring better access to safe and effective SBPs worldwide through global harmonisation of the regulatory framework for licensure. The Guidelines outline key principles that regulatory authorities can use as a basis for national requirements in evaluating SBPs before granting licensure.
In August 2010, WHO and KFDA jointly organised a workshop in Seoul, Republic of Korea, 24-26 August 2010, to review progress in implementing the Guidelines. The workshop was attended by 38 experts from 13 different countries in Asia, Europe, Middle East, North America and South America. The majority of participants were from National Regulatory Authorities (NRAs), while others were academic clinicians and scientists or representatives from industry.
From workshop presentations and discussions, participants agreed that:
It is important to have a step-wise comparability approach between a SBP and a Reference Biotherapeutic Product (RBP), including the need to demonstrate similar quality during manufacturing and non-clinical testing, as well as comparative safety and efficacy tests through randomised clinical trials.
The need for good clinical trials is paramount. Clinical comparability studies should use the most sensitive model to detect differences between SBPs and RBPs, and clinical trials should be powered adequately to demonstrate equivalence (ideally) or non-inferiority between biosimilar and reference products.
NRAs currently differ in their procedures and expectations for quality, safety and efficacy, and in their use of terminology, all of which could pose difficulties for attempts at international harmonisation in evaluation SBPs.
Lack of expertise in assessment of biotechnology products including biosimilars and inexperience with regulatory processes are evident in several country NRAs including Jordan and India.
Some countries have developed guidelines while others are in the process of developing guidelines. Participants heard, for example, that most Latin American and Caribbean countries have regulations in place for biological products but often lacked clear definition of the approval process. A technical working group is now promoting the sharing of information and tools among NRAs in the region in relation to biotechnology products. Brazil, meanwhile, has a dual pathway for approval of biosimilar products, permitting product approval with abbreviated non-clinical and clinical data. Korea and Singapore NRAs follow the principles for evaluation of biosimilars set out by EMA. Guidelines in Cuba, Canada and Japan are similar to those of EMA and WHO. Malaysia and Thailand are committed to developing guidelines based on the WHO guidance, while China and India are particularly lagging behind others in the development of appropriate regulations and guidelines, despite fast-growing industries for producing copy products.
The use of the term 'biosimilar' should be restricted only to those products that have comparable quality to reference products at every stage of manufacturing, non-clinical and clinical testing, which may increasingly become an issue with the development of monoclonal antibody products.
There is a widespread need for information sharing and training.
More work is needed to achieve global harmonisation on the approval and regulation of SBPs, including the need for NRAs to build capacity in product testing and clinical trials review.
WHO should continue taking an active role in monitoring the implementation of the guidelines, as well as in collecting and sharing of information and tools.
The WHO committed to publishing the workshop conclusions and recommendations [2] and to prepare Questions and Answers for the WHO biological website [3].
Related article
More capacity needed in clinical trial review for national approval of biosimilars
References
1. Guidelines on evaluation of Similar Biotherapeutic Products (SBPs). World Health Organization. Available from: http://www.who.int/biologicals/areas/biological_therapeutics/BIOTHERAPEUTICS_FOR_WEB_22APRIL2010.pdf [accessed 2012 Jun 18]
2. Wadhwa M, Kang HN, Knezevic I, Thorpe R, Griffiths E. WHO/KFDA joint workshop on implementing WHO guidelines on evaluating similar biotherapeutic products, Seoul, Republic of Korea, 24-26 August, 2010. Biologicals. 2011;39(5):349-57.
3. WHO Biologicals http://www.who.int/biologicals/en/