Asian companies venture into biosimilars for kidney failure
Posted 10/08/2012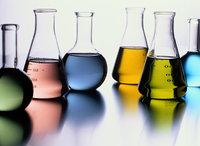 Malaysia-based Chemical Company of Malaysia Berhad (CCM) wholly-owned subsidiary CCM Duopharma Biotech Berhad and Korea-based biotechnology company PanGen Biotech announced on 19 June 2012 that the companies had entered into an agreement to carry out a clinical trial of biosimilar erythropoietin in Malaysia to treat end stage renal failure patients.
Under the agreement, which was facilitated by the Malaysian Biotechnology Corporation, Duopharma will gain commercialisation rights to market and distribute the biosimilar in Brunei, Malaysia and Singapore.
Erythropoietin is used to treat anaemia associated with chronic renal failure and chemotherapy.
PanGen Biotech already specialises in providing stable Chinese hamster ovary cell lines and manufacturing processes for biosimilars. This will be CCM's first venture into biosimilars, however it seems not the last. CCM Group Managing Director, Mr Encik Amirul Feisal Wan Zahir said 'we will leverage our expertise and partnership with globally renowned biotech players such as PanGen to exploit opportunities upon expiry of patents for blockbuster drugs to create a momentum for our biosimilars expansion.'
CCM expects this latest development to enable the company to compete for high value-added partnership projects in the commercialisation of biosimilars while eliminating the need to invest in very expensive clinical trials and long gestation periods to deliver the product to market.
Duopharma has already invested RM7 million to establish Malaysia's first National Pharmaceutical Control Bureau certified GMP Biological Fill and Finish facility in Klang and aims to invest an additional RM9 million for a prefilled syringe suite should phase III trials prove successful.
Biosimilars, dominated by global pharma players is forecasted to expand at a compounded average growth rate of 12% in Asia to an estimated RM8 billion in the Southeast Asian region by 2020.
Related articles
Biocon announces Malaysia manufacturing plant