Generic drug user fees come into effect
Posted 19/10/2012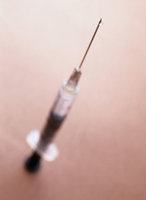 Legislation allowing FDA to collect several user fees under the Generic Drug User Fee Amendments of 2012 (GDUFA) was approved by the US Congress's House Energy and Commerce Committee on 21 September 2012. FDA User Fee Corrections Act of 2012 amends the FDA Act to address certain issues raised by language included in the GDUFA.
The US Generic Pharmaceutical Association (GPhA) praised Congress for its 'swift action' to pass this legislation, which is necessary in order to allow FDA to start collecting generic user fees.
In addition to creating a generic human drug user fee programme, FDA Safety and Innovation Act also created a user fee programme for biosimilars—the Biosimilars User Fee Act of 2012—and renewed other existing user fee programmes for originator drugs and medical devices, i.e. PDUFA (Prescription Drug User Fee Act) and MDUFA (Medical Device User Fee Amendments). FDA User Fee Corrections Act of 2012 is not intended to address other user fee statutes, which may be addressed in future legislation.
The GDUFA calls for the generic drug industry to pay US$299 million annually in user fees for the next five years, beginning on 1 October 2012 [1]. This funding is supplemental to what Congress appropriates to FDA each year and is hoped will enable FDA's Office of Generic Drugs to reduce its current backlog of pending applications, cut the average time required to review generic drug applications for safety and increase risk-based inspections.
A one-off user fee will be collected from all new applicants of abbreviated new drug applications (ANDAs) and prior approval supplements (PASs). In addition applicants whose original ANDA is pending on 1 October 2012 without a tentative approval will also be expected to pay a one-off fee. Owners of manufacturing facilities with generic drug submissions pending or approved to produce generic drug finished dosage forms (FDFs) and/or active pharmaceutical ingredients (APIs) will also be required to pay annual user fees. Finally, Type II API Drug Master File (DMF) holders whose DMF is referenced by an initial letter of authorisation in a generic drug submission on or after 1 October 2012 will also have to pay a one-off fee for each API DMF, no later than when first letter of authorisation is submitted.
In August 2012, FDA published draft guidances on several GDUFA topics, primarily intended to notify industry of certain obligations that need to be timely completed. On 21 September 2012, FDA also held a public meeting to discuss GDUFA implementation.
The fees for financial year 2013 have not yet been determined. FDA has a maximum amount it wants to collect and this will be divided by the number of applicants. For example, for backlog fees US$50 million will be divided by the total number of original ANDAs pending on 1 October 2012. For facilities approximately US$174 million will be collected by FDA in total (API: US$35 million, FDF: US$139). For DMFs, the sum of US$15 million will be divided by current estimates of annual number of DMF applications to calculate individual DMF fees. Finally for ANDAs and PASs approximately US$60 million will be divided by a weighted average of current estimates of annual ANDA and PAS applications in order to calculate the individual fees.
Generics companies are expected to self-identify and pay the fees in a timely manner, with FDA indicating that penalties associated with non-payment, including refusal to receive a generic drug submission and failure of a DMF to be placed on a publicly available reference list, will apply until payment is received in full.
For fiscal year 2013, generic drug manufacturing facilities, sites and organisations must submit identification information by 3 December 2012. Then for each subsequent fiscal year, the identification information must be submitted, updated or reconfirmed on or before 1 June of the preceding fiscal year.
Related articles
FDA gives generics greater importance
Political battle over US health care continues
Reference
1. GaBI Online - Generics and Biosimilars Initiative. Generic and biosimilar user fee recommendations sent to Congress [www.gabionline.net]. Mol, Belgium: Pro Pharma Communications International; [cited 2012 Oct 19]. Available from: www.gabionline.net/Generics/News/Generic-and-biosimilar-user-fee-recommendations-sent-to-Congress
Permission granted to reproduce for personal and educational use only. All other reproduction, copy, retransmission or reprinting of all or part of any 'Content' found on this website is strictly prohibited without the prior consent of the publisher. Contact the publisher to obtain permission before redistributing.
Source: FDA, Federal Register, GPhA, US Congress