India issues more compulsory licences
Posted 24/01/2013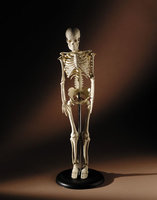 The Indian Government is once again planning to issue compulsory licences for three patented cancer drugs, allowing local drugmakers to launch generic versions of the drugs before the patents expire on the originator drugs.
The drugs involved in this latest action are Roche's breast cancer treatment Herceptin (trastuzumab), and Bristol-Myers Squibb's Ixempra (ixabepilone), which is used as a chemotherapy drug in breast cancer, and Sprycel (dasatinib), which is a leukaemia treatment. The originator drugs are reported to cost around US$3,000–4,500 (Rs 1.64-2.45 lakh) for a month's treatment, making them unaffordable to many of India's citizens.
The idea behind compulsory licensing is to provide low cost medicines and increase access to medicines for poorer people in a public health crisis. A similar idea has been used for AIDS drugs in Africa. In India section 84 and 92 of the Indian Patents Act (1970) allows for a compulsory licence to be issued enabling a local drugmaker to produce a generic version of the patented drug if the drug is unavailable, unaffordable or there are problems with its supply in India. The domestic company must pay a small royalty to the patent holder company, but the compulsory licence reduces the price of the drug significantly and is becoming common practice in many developing countries.
India issued its first compulsory licence in March 2012, allowing India-based drugmaker Natco Pharma to launch a generic version of Bayer's liver and kidney cancer drug Nexavar (sorafenib). Natco pays a 6% royalty to Bayer, but sells the generic version at a significantly lower cost than the brand-name version [1]. Generic sorafenib is available for Rs 8,880 per pack of 120 tablets (a month's dose), over 95% cheaper than its pre-compulsory licence price.
Although it is too early to predict post-compulsory licence prices for these cancer drugs, the move is seen as a step in the right direction, which would 'not just benefit Indians but possibly also bring down cancer drug prices in countries where the pharma market is not controlled by the US and western European nations'.
Related articles
India plans further cuts to drug prices
India's patent laws coming under repeated challenges
Reference
1. GaBI Online - Generics and Biosimilars Initiative. Indian government issues first compulsory licence [www.gabionline.net]. Mol, Belgium: Pro Pharma Communications International; [cited 2013 Jan 24]. Available from: www.gabionline.net/Generics/General/Indian-Government-issues-first-compulsory-licence
Permission granted to reproduce for personal and educational use only. All other reproduction, copy or reprinting of all or part of any 'Content' found on this website is strictly prohibited without the prior consent of the publisher. Contact the publisher to obtain permission before redistributing.
Source: Business Standard, The Indian Express