The non-financial benefits of generics substitution
Posted 28/03/2014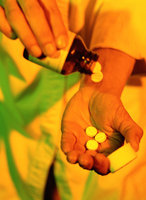 Switching between different generic brands of metformin is a good cost-effective approach that does not adversely affect the quality of care for patients with type 2 diabetes, according to the results of a retrospective study in Taiwan.
'There was no evidence to suggest that brand switching worsened glycaemic control,' state Hui-Yin Chen of the Mackay Memorial Hospital, Taipei, and co-authors [1].
Previous studies comparing brand-name drugs with generics have tended to focus on cost-reduction rather than practice outcome. Generics uptake has been relatively slow in Taiwan, where a public health insurance system has meant there are fewer financial incentives for physicians to prescribe and dispense generics; the government pays, rather than the patient [2].
This latest study focused on the practice outcome of glycated haemoglobin (HbA1c), and on physician behaviour, including the prescribed daily dose (PDD) of metformin and patient adherence. HbA1c is a form of haemoglobin measured to identify the average plasma glucose concentration over time. This study was based on 280 patients with type 2 diabetes who attended a single medical centre in Taiwan between 2003 and 2008, during which time metformin brands had been changed five times. Initially, the brand-name drug Glucophage (Merck) was prescribed. This was followed by four generic brands of metformin from four different manufacturers.
Over the study period, and despite product switching, there was no significant deterioration in HbA1c levels. In fact, there was a significant improvement in HbA1c values compared with the originator brand-name drug, but no significant differences in values for the remaining three generics substitutions.
The PDD for metformin turned out to be similar over the study period. There was a slight decrease in adherence after switching to generics, but it remained sufficiently high (> 80%) throughout the study.
The number of people with type 2 diabetes is increasing worldwide, from 25 million in 2000 to an estimated 366 million by 2030. The cost of treatment will need to be monitored closely, with a clear role for generics substitution. Metformin is currently the most widely-used oral anti-diabetes drug.
Conflict of interest
The authors of the research paper [1] declared no conflicts of interest.
Editor's comment
Readers interested to learn more about patients views on generics substitution are invited to visit www.gabi-journal.net to view the following manuscript published in GaBI Journal:
A review of patient perspectives on generics substitution: what are the challenges for optimal drug use
If you are interested in contributing a research paper in a similar area to GaBI Journal, please send us your submission here.
References
1. Chen HY, Chang HR, Lang HC. Effects of hospital generic drug substitution on diabetes therapy. Patient Prefer Adherence. 2014;8:127-33.
2. GaBI Online - Generics and Biosimilars Initiative. Integrated prescriber dispensing can slow generic growth [www.gabionline.net]. Mol, Belgium: Pro Pharma Communications International; [cited 2014 Mar 28]. Available from: www.gabionline.net/Generics/Research/Integrated-prescriber-dispensing-can-slow-generic-growth
Permission granted to reproduce for personal and non-commercial use only. All other reproduction, copy or reprinting of all or part of any 'Content' found on this website is strictly prohibited without the prior consent of the publisher. Contact the publisher to obtain permission before redistributing.
Copyright – Unless otherwise stated all contents of this website are © 2014 Pro Pharma Communications International. All Rights Reserved.