Cipla enters the biosimilars market
Posted 02/07/2010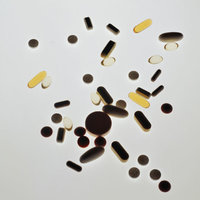 India-based generics' manufacturer Cipla is paying US$65 million to buy a significant minority stake in two Asian biotech companies with plans to develop a range of discounted biosimilars, generic substitutable versions of branded biologic drugs. Cipla's Chairman says he specifically wants to create follow-on therapies to three of Roche's top biologics – Avastin, Enbrel and Herceptin – that account annually for US$19 billion in sales.
"Avastin, Enbrel, Herceptin – these are all being marketed today, but the prices are very high", said Cipla Chairman Dr Yusuf Hamied. "We will have biosimilars for them".
Cipla plan to buy a 40% stake in Goa-based Mab Pharm and a 25% stake in Bio Mabs, Shanghai, China, through subscription of fresh shares. Cipla will thus gain the rights to sell the biosimilars in India and has also struck a marketing pact with an undisclosed Chinese company. The companies also plan to manufacture and market drugs overseas – most likely targeting the biggest generics markets, Europe and US.
Indian newspaper Business Standard says the joint venture will be based in India and quotes a Cipla spokesman as saying the company "is in the process of signing" the agreement.
Incorporated in 1935, Cipla is the biggest pharmaceutical company in India according to IMS. Cipla exports its products to over 170 countries worldwide. It has approximately 150 active pharmaceutical ingredients and more than 1,600 formulation products. Its portfolio covers a wide range of products from Alzheimer's drugs to urinary muscle relaxants, covering all the major therapeutic categories. The company owns and operates 19 manufacturing facilities across India.
Cipla has been down the joint venture route before, signing a biopharma tie-up with Bangalore-based Avesta Biotherapeutics & Research a couple of years ago.
Cipla is following in the footsteps of other Indian drugmakers like Dr Reddy's and Biocon, which is partnered with Mylan to develop biosimilars. Cipla's Chairman says he wants to develop a range of biosimilars for cancer, asthma and rheumatism that can be sold in developing nations around the world.