The biosimilars challenge
Posted 30/07/2010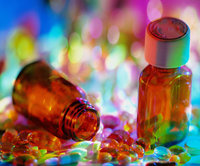 What are the challenges facing biosimilars? This was the question broached in a paper by Professor Håkan Mellstedt of the Department of Oncology, at the Karolinska University Hospital Solna, Stockholm, Sweden.
When biosimilars are approved in the EU, they are considered 'comparable' to the reference product, but argues Professor Mellstedt and co-authors, this does not ensure therapeutic equivalence.
Inherent differences between biosimilars may produce differences in clinical efficacy, safety and immunogenicity states Professor Mellstedt. For complex biopharmaceuticals, any change from one product to another (innovator to biosimilar or vice versa) should be considered a change in clinical management.
Regulatory guidelines have been established for some biosimilar categories. However, because of the limited clinical experience with biosimilars at the time of their approval, these potential clinical differences may not become apparent until after approval. Thus, argue Professor Mellstedt and co-authors, rigorous pharmacovigilance programmes are needed to capture this data and to build a database establishing the clinical use of each product.
Guidelines also provide a mechanism for the extrapolation of clinical indications (approved indications for which the biosimilar has not been studied). However the authors are concerned that this may cause problems where differences in biological activity can result in adverse outcomes or when safety is paramount, e.g. stem cell mobilization in healthy donors. If extrapolation of data is allowed, the package labelling should explicitly state this along with the clinical data used to support extrapolation.
The authors conclude that, despite these challenges, biosimilars have the potential to provide both cost savings and greater accessibility to biopharmaceuticals. A thorough knowledge surrounding biosimilars will ensure their appropriate use.
(see also Regulatory recommendations for biosimilars in the EU)
Reference:
Mellstedt H et al. The challenge of biosimilars. Ann Oncol. 2008;19(3):411-9