An industry view of generic manufacturing
Posted 01/10/2010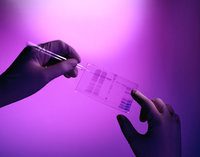 Research and development of innovative medicines are becoming more challenging, with only 29 medicines with new chemical entities launched in 2006. The dwindling pipeline of new innovative medicines reduces the number of new chemical entities that can be developed when patents on innovative medicines expire in the future. Manufacturers of innovative medicines attempt to extend the period of patent protection by either launching a new dosage, a sustained-release version, a new indication, a single isomer version or a combination medicine. These strategies delay the market entry of generic medicines. As generic competition primarily takes place in the market for prescription medicines, some manufacturers of originator medicines have switched their medicines from prescription to over-the-counter status, e.g. simvastatin 10 mg in UK.
Some manufacturers of originator medicines are marketing their own 'generic' version. This may be within the same company. For example, Sandoz is owned by Novartis and functions as its generic pharmaceuticals division, the second largest within Novartis. Other manufacturers of originator medicines launch 'authorised generics'. An authorised generic is a medicine marketed by the manufacturer of the originator but sold under a generic name at a lower price. It may be distributed by the manufacturer itself or under licence to a generic medicines manufacturer. Authorised generics tend to enter the market prior to, or at the time of, patent expiry, and thus may reduce the incentive for independent generic medicines manufacturers to enter the market.
Generic medicine pricing in Europe is influenced by price competition from Indian generic medicines manufacturers. Prices of generics manufactured in India were in 2005 an average of 63% cheaper than the average price in nine European countries.
Related articles
Incentives to use generic medicines
Pricing strategies in generic medicines
Can we have our cake and eat it?
The current EU regulatory framework governing biosimilars
Technical challenges in defining mAbs
What clinical trials will be required for biosimilar mAbs?
International comparison of generic medicine prices
European generic prescribing trends and biosimilars
References
Simoens S. Trends in generic prescribing and dispensing in Europe. Expert Rev Clin Pharmacol. 2008;1(4):497-503.
Simoens S, De Bruyn K, Bogaert M, et al. Pharmaceutical policy regarding generic drugs in Belgium. Pharmacoeconomics. 2005;23(8):755-66.
Filion KB, Delaney JA, Brophy JM, et al. The impact of over-the-counter simvastatin on the number of statin prescriptions in the United Kingdom: a view from the General Practice Research Database. Pharmacoepidemiol Drug Saf. 2007;16(1):1-4.
Peny JM, Covilard JP. What is the value of authorised generic agreements? Assessments on the French market. J Gen Med. 2007;4(2):106-16.