Pfizer and India-based Biocon make biosimilar insulin deal
Posted 08/11/2010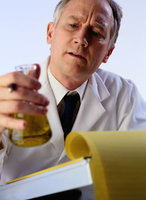 Biocon, India's largest biotechnology company by revenue and Pfizer—the world's biggest pharma company—announced on 18 October 2010 that they have entered into a strategic global agreement for the worldwide commercialisation of Biocon's biosimilar versions of insulin and insulin analogs (recombinant human insulin, glargine, aspart and lispro).
Pfizer will have exclusive rights to market the biosimilars globally, with co-exclusive rights with Biocon in Germany, India and Malaysia and in a number of developing markets.
Biocon's recombinant human insulin formulations are approved in 27 countries in developing markets, and commercialised in 23, while glargine has been launched in its first market, India. Biocon will remain responsible for the clinical development, manufacture and supply of these biosimilar insulin products, as well as for regulatory activities to secure approval for these products in various geographies.
Biocon states that this agreement with Pfizer will entail the latter paying US$200 million for the rights to commercialise Biocon's insulin products globally.
Under the agreement, Biocon is also eligible to receive from Pfizer an additional payment of US$150 million towards further development of the drugs and to meet regulatory milestones. It seems like a pretty good deal for Biocon, as on top of all these payments it will also receive additional payments linked to Pfizer's sales of its four biosimilar insulin products across global markets.
References
Pfizer News Release. Biocon and Pfizer Enter Into Global Commercialization Agreement: Creates Global Alliance Well Positioned to Deliver Essential Insulin Treatments to Diabetes Patients Worldwide. 18 October 2010
Biocon News. Biocon in $350m deal with Pfizer ...19 October 2010