Additional clinical data for Cinfa's pegfilgrastim biosimilar
Posted 19/01/2018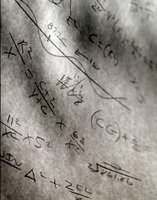 Spanish biosimilars developer Cinfa Biotech (Cinfa) announced on 2 November 2017 additional clinical data for its candidate pegfilgrastim biosimilar (B12019).
The aims of the phase I trial, which was carried out in Germany, were to study the immunogenicity and pharmacodynamic (PD) comparability of Cinfa's biosimilar (B12019) compared to Amgen's neutropenia* treatment Neulasta (pegfilgrastim). The trial, which was completed in May 2017, was a randomized, double-blind, multiple-dose, 3-period, 2-sequence, crossover study in healthy patients.
A total of 96 healthy volunteer subjects were randomized to one of two treatment sequences and received two single (3 mg) doses of either B12019 or Neulasta followed by a single dose of either Neulasta or B12019, respectively.
A hierarchical anti-drug antibody (ADA) rate test strategy with a highly sensitive screening assay followed by four parallel epitope-specific, confirmatory assays was established. Primary study endpoints were AUEC0-last of the absolute neutrophil count (ANC) for PD after crossover and ADA rate for immunogenicity after repeat dosing.
According to Cinfa, 'the number of ADA-positive subjects was very low for both, B12019 and Neulasta. No imbalance was observed between the study drugs after repeated dosing' and 'neither anti-filgrastim nor neutralising antibodies were detected for B12019 or Neulasta'. For the model-based PD comparison 82 subjects were included and 'comparability was demonstrated, with the AUEC0-last geometric mean ratio with a 95% CI of 99.58; 103.63 being within the pre-specified acceptance range'. In addition, 'no clinically meaningful differences in the safety profile for B12019 and Neulasta were observed'.
The results were presented at the 59th American Society of Hematology (ASH) Annual Meeting 2017, which was held in Atlanta, USA, from 9−12 December 2017.
The reduced dose of 3 mg used in this study is considered to be more sensitive to detect potential differences in PD compared to a 6 mg dose, according to Cinfa. It was therefore concluded that this study 'confirmed the PD comparability' and biosimilarity of B12019 and Neulasta at a sensitive dose of 3 mg. In addition, 'the immunogenicity profile of B12019 did not show differences to Neulasta'.
Cinfa's application for its proposed pegfilgrastim biosimilar (B12019) was accepted by the European Medicines Agency in October 2017 [1]. Dr Karsten Roth (Director Clinical Operations, Cinfa Biotech) presented the B12019 clinical development programme during an international webcast on 11 October 2017. This programme was the basis of the marketing authorization application (MAA) submitted to the EMA [2].
Editor's comment
It should be noted that data of the study presented in this article was published as an abstract and presented at a conference. These data and conclusions should be considered as preliminary until published in a peer-reviewed journal.
Related articles
EMA accepts application for pegfilgrastim biosimilar from Coherus
EMA accepts application for pegfilgrastim biosimilar
References
1. GaBI Online - Generics and Biosimilars Initiative. EMA accepts application for pegfilgrastim biosimilar from Cinfa [www.gabionline.net]. Mol, Belgium: Pro Pharma Communications International; [cited 2018 Jan 19]. Available from: www.gabionline.net/Biosimilars/News/EMA-accepts-application-for-pegfilgrastim-biosimilar-from-Cinfa
2. Roth K, Gascón P, Jankowsky R. Perspectives on the future of pegfilgrastim biosimilars. Generics and Biosimilars Initiative Journal (GaBI Journal). 2017;6(4):185-7. doi:10.5639/gabij.2017.0604.040
Permission granted to reproduce for personal and non-commercial use only. All other reproduction, copy or reprinting of all or part of any 'Content' found on this website is strictly prohibited without the prior consent of the publisher. Contact the publisher to obtain permission before redistributing.
Copyright – Unless otherwise stated all contents of this website are © 2018 Pro Pharma Communications International. All Rights Reserved.