Developing biosimilars
Posted 22/06/2018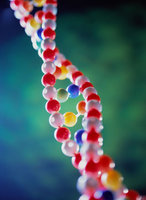 Global pharmaceutical sales have grown 6.4% over the last five years to reach US$964 billion in 2017. Although the US still accounts for the major share of drug sales other markets are growing fast. In the period 2012−2017 the pharmaceuticals market in China grew at a rate of 10.2%, making it the second biggest market by sales, accounting for US$82 billion in 2017. Brazil also experienced a huge increase in sales with growth of 12.1% during 2012−2017.
The global market for biologicals is worth US$276 billion, whilst global market for biosimilar is US$4 billion. Biosimilars growth rate skyrockets but still accounts for less than 2% of global biologicals versus 4.6% in Europe.
During the 16th Biosimilar Medicines Conference, Mr Per Troein of IQVIA gave a presentation on trends in the development of the biosimilar market [1].
The landscape of blockbuster medicines has been changing over the last years from small molecule drugs to biologicals. Biologicals now dominate the top 10 list of best-selling medicines, with seven of the top 10 best-selling drugs in 2017 now being biologicals. From the top 10 best-selling biologicals many have, or soon will, lose patent protection opening up the door to biosimilars, see Table 1.
Table 1: Top 10 best-selling biologicals in 2017

Product name

Active substance

Global sales (US$ billion)

EU patent expiry [2]

US patent expiry [2]

1

Humira

adalimumab

22.0

Oct 2018

Dec 2022

2

Lantus

insulin glargine

12.2

Expired

Expired

3

Enbrel

etanercept

11.8

Expired

Nov 2028

4

Remicade

infliximab

9.4

Expired

Sep 2018

5

Rituxan/MabThera

rituximab

7.3

Expired

Expired

6

Novorapid/Novolog

insulin aspart

6.7

Expired

Expired

7

Avastin

bevacizumab

6.4

Jan 2022

Jul 2019

8

Herceptin

trastuzumab

6.3

Expired

Jun 2019

9

Privigen

immunoglobulin base

5.9

2024

2027

10

Humalog

insulin lispro

5.8

Expired

Expired

Source: IQVIA MIDAS MAT Q3 2017; IQVIA Institute Jan 2018
The large numbers of patent expiries and the attraction of the huge revenues of these biologicals means that biosimilar development is being actively pursued by a large number of companies for the leading molecules.
For global biologicals expiring in the near term, up to 2019 there are more than 300 biosimilars in development or already approved in different regions, see Figure 1.
Figure 1: Biosimilars in development for biologicals expiring up to 2019

Source: IQVIA MIDAS MAT Q3 2017; IQVIA Institute Jan 2018
For trastuzumab, for example, there are more than 40 biosimilars in development, and seven trastuzumab biosimilars have already been approved in various regions [3]. The patents on originator trastuzumab (Herceptin) will expire in the US in June 2019 and expired in Europe in July 2014 [2]. This compares to patent expiry dates of June 2020 in the US and 2022 in Europe for originator ranibizumab (Lucentis), which perhaps explains the lower number of biosimilars in development at the moment.
Conflict of interest
The author of the presentation [1] did not provide any conflict of interest statement.
Related article
Biosimilars development moving to Asia
References
1. Troein P. Trends in the development of the biosimilar market. 16th European Medicines Conference – Biosimilar Medicines: unlocking the full potential of biologics; 26-27 April 2018; London, UK.
2. Derbyshire M. Patent expiry dates for best-selling biologicals: 2017 update. Generics and Biosimilars Initiative Journal (GaBI Journal). 2018;7(1):29-34. doi:10.5639/gabij.2018.0701.007
3. GaBI Online - Generics and Biosimilars Initiative. Biosimilars of trastuzumab [www.gabionline.net]. Mol, Belgium: Pro Pharma Communications International; [cited 2018 Jun 22]. Available from: www.gabionline.net/Biosimilars/General/Biosimilars-of-trastuzumab
Permission granted to reproduce for personal and non-commercial use only. All other reproduction, copy or reprinting of all or part of any 'Content' found on this website is strictly prohibited without the prior consent of the publisher. Contact the publisher to obtain permission before redistributing.
Copyright – Unless otherwise stated all contents of this website are © 2018 Pro Pharma Communications International. All Rights Reserved.