India's top pharma company strengthens ties with South Africa
Posted 17/12/2010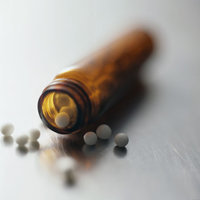 Generics' manufacturer Cipla is a prominent Indian pharmaceutical company, best known outside its home country for manufacturing low-cost anti-AIDS drugs for HIV-positive patients in developing countries. Cipla exports to 170 countries and its manufacturing facilities are approved by WHO, US FDA, UK MHRA and other major agencies. Cipla was responsible for lowering the cost of triple therapy antiretroviral (ARV) to less than US$1 per day and is, in partnership with the Clinton Foundation, to supply ARVs to third world countries.
Last year Cipla became India's number one company, joining Ranbaxy in the billion-dollar club. In 2010, the 74th anniversy of its founding, it is pressing ahead with deals to strengthen its position across Asia and Africa. The acquisition was recently announced of Meditab, an expanding bulk drug and intermediates business with manufacturing facilities in China, India, Malaysia and Uganda. At the same time a factory to produce biosimilars (generic versions of biotechnology drugs) is close to completion in Goa, India. The first products will be launched in early 2012.
In September 2010 it was reported that Cipla would take a 25% stake in the manufacturing division of Cipla Medpro, South Africa's third-largest drugmaker and a key ally of the Indian company. Cipla Medpro has been a partner of Cipla since it was founded 17 years ago. In December 2006 Cipla Medpro was acquired by local pharmaceutical group Enaleni Pharmaceuticals Ltd for Rand 1.5 billion (Euros 155 million, one of the largest pharmaceutical transactions ever undertaken in South Africa). In April 2009 it was the subject of a further hostile takeover bid by South Africa's second-largest generic drugmaker, Adcock Ingram. So it is thought that Cipla is trying to cement its partnership with the firm. Around 15% of its export revenues are through Cipla Medpro, according to analysts.
Cipla Medpro's manufacturing (CMM) division is setting up one of the largest contract manufacturing facilities in Africa at an investment of over Rand 225 million (Euros 23 million). However, the CMM division is currently making a loss.
Cipla Medpro said Cipla India would help the company provide additional volumes and assistance in achieving WHO and FDA manufacturing approvals in the near future, resulting in increased orders and business for its factory.
Related article
Source: Business Standard, Cipla.